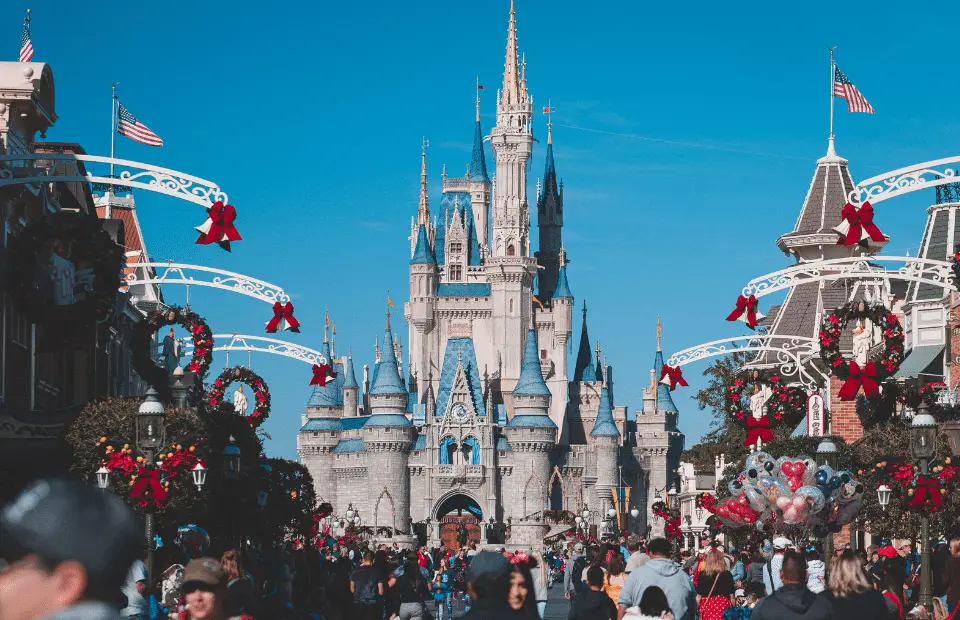 Best Things to do in Orlando Alone
So you're planning on visiting Florida (or at least thinking about it), and who can blame you? Brilliant weather all year round, theme parks galore, and plenty of fun things to do. But what about a solo trip to Orlando? Discover the best things to do in Orlando alone, the pros and cons of traveling there solo, and how you can overcome them. 
This post contains affiliate links which means I may earn a small commission if you choose to buy anything from them. This is at no extra cost to you and In doing so you help to keep this site running, so thank you in advance.
Things to do in Orlando By Yourself – Table of Contents
Where to stay on an Orlando solo trip
Whether you initially embark on a solo trip to Orlando intentionally or, like me, it's a joint trip gone wrong, one of the big decisions is where to stay. 
One option is to stay in a resort; however, doing this solo has pros and cons. Firstly you have the total cost of a room and the resort fee to pay on your own. Let's face it; families or couples usually dominate resorts, so if you go down this route and want to meet people, do your research and read plenty of reviews first. 
I stayed at the Avanti International Resort on International Drive, and while I talked to a few people, it wasn't somewhere I could meet fellow travelers to spend the day or night with. It was a good resort, though, for its location and facilities. 
Another option is to stay in a hostel. I booked one night in Bposhtels to see if I could make friends there and then stay back at my resort. The hostel advertised social activities, but I turned up when I was told, and no one was there or by the dismal pool. So I went exploring and didn't go back, but you've still got a better chance of meeting people there that you can go out with. 
If cost is a factor, stay in Kissimmee, but if convenience is more important than staying close to International drive would be better. Of course, you can also remain downtown, but this is further away from the typical tourist attractions. So instead, check out the map below. 
Things to do in Orlando Alone
Get a Theme Park Pass to Universal Orlando or Disney World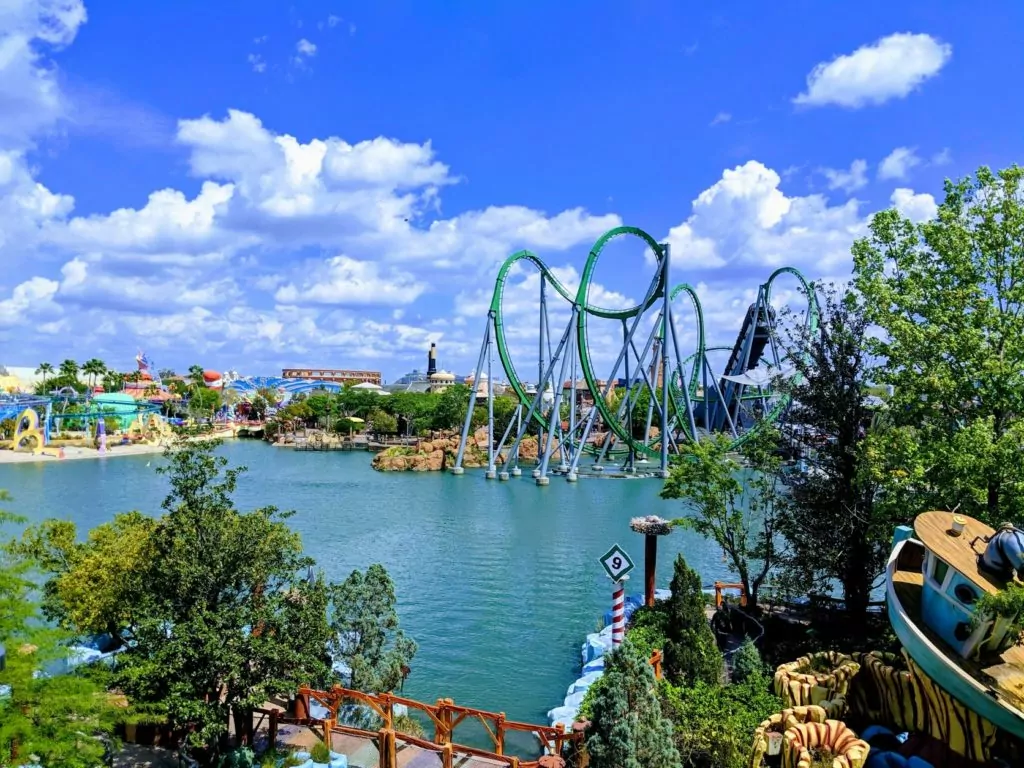 I spent a good three days in Orlando Studios, Florida. Not only is this one of the top fun things to do alone in Orlando, but it ticks off a bucket list activity, particularly if you're a fan of Harry Potter. 
When I first saw solo rider queues, I thought this would be great to meet other solo travelers. However, while there are the odd few people there alone, most people in these queues were couples or family that didn't mind separating to get on rides quicker. In some cases, the lines didn't go much quicker at all. 
Another great thing about going to Universal Orlando Resort or Walt Disney World is that you can get photos taken with the characters and not awkwardly ask people or rely on selfies. 
Icon Park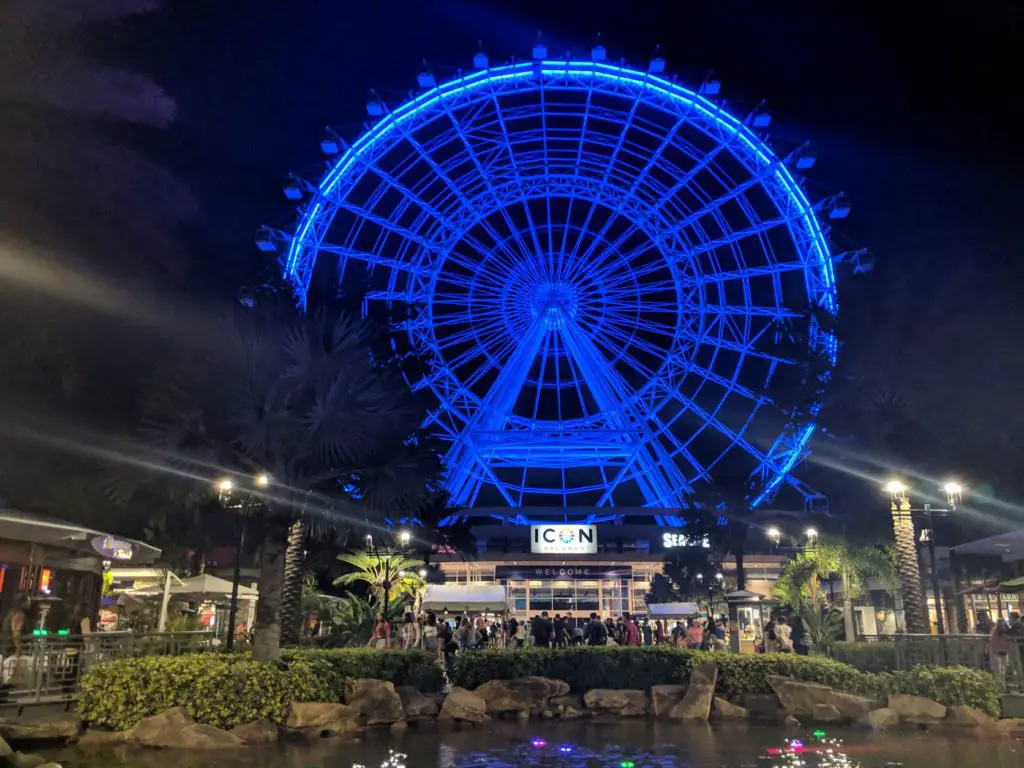 If you're still thinking about what you can do in Orlando yourself, then Icon park on International Drive might have the answers. The many outlet malls to other popular attractions such as Madame Tussauds, Pirate cove adventure golf, and Sealife Orlando to the illuminated Ferris wheel. Icon park is also a great district to enjoy in the evening. From the infamous Sugar Factory to the shisha bars and nightclubs. 
The well-known museum of illusions has fun mind-bending exhibits that will provide plenty of entertainment on your solo trip to Orlando.  
Spend the day at Disney Springs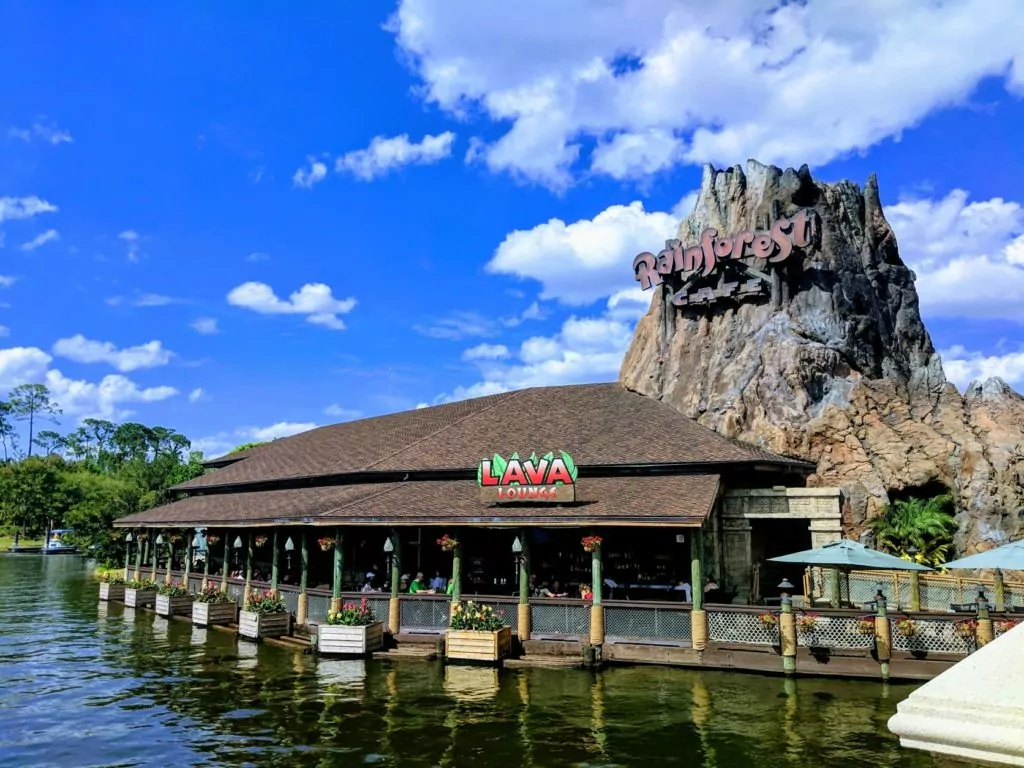 I chose Orlando Studios over Walt Disney World, but a fun thing to do alone in Orlando is to go to Disney Springs. Spend the day shopping, eating at themed restaurants, and just generally enjoying the free entertainment and the glorious sunshine. You can easily spend the entire day here and not get bored, which is why it is one of the best free things to do in Orlando.
Spend the evening at Universal City Walk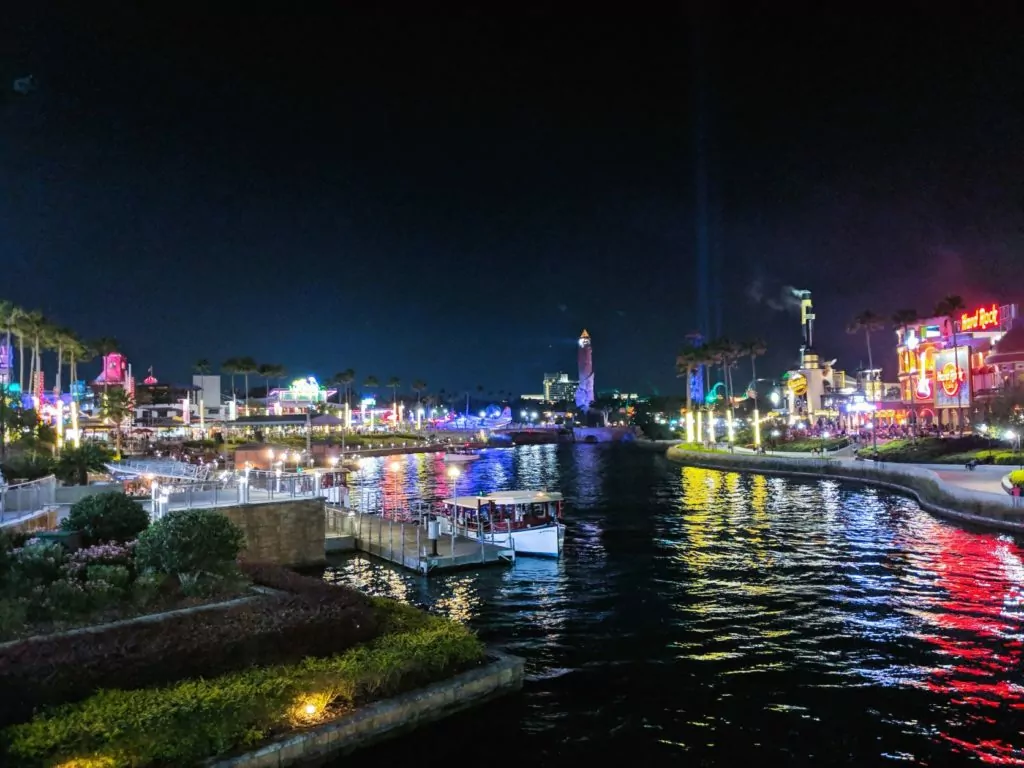 Like Disney Springs, Universal City Walk is free to enter part of the popular park day and night. The best restaurants on Universal City Walk are lively, colorful, and fun places to hang out in the evening and there are plenty of great bars. It certainly beats spending each evening on International Drive or Downtown. 
Things to do alone in Orlando Downtown
Lake Eola Park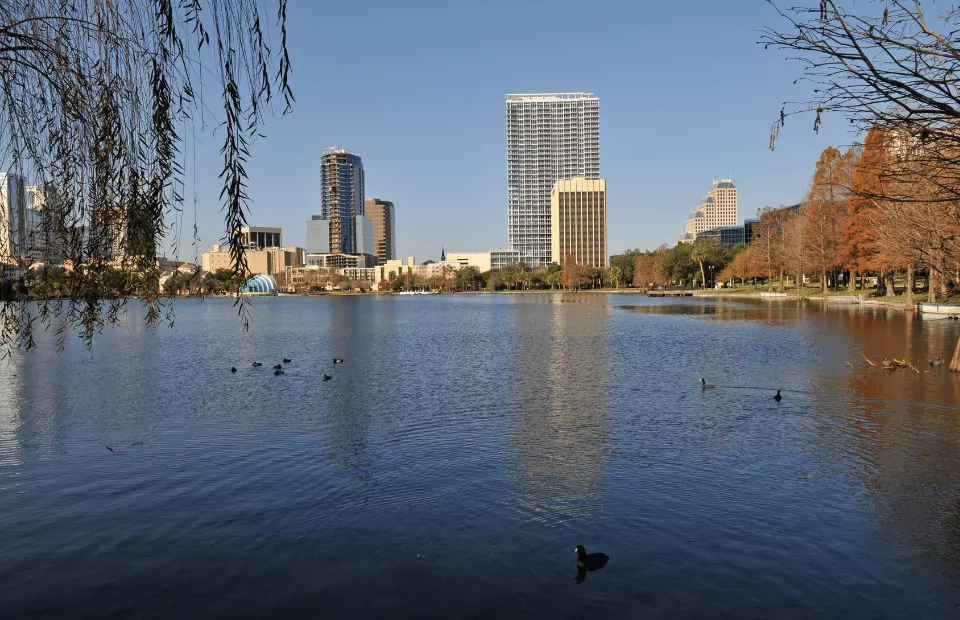 Lake Eola is an excellent place to people watch on a solo trip to Orlando or spot local wildlife. If you want to take an enjoyable walk:
Head to downtown Orlando to Lake Eola Park.
Somewhat of a hidden gem, follow the orange blossom trail through the historic winter garden and take a break from the hustle and bustle of the city.
View the magnificent fountain and feed the majestic swans.
Winter Park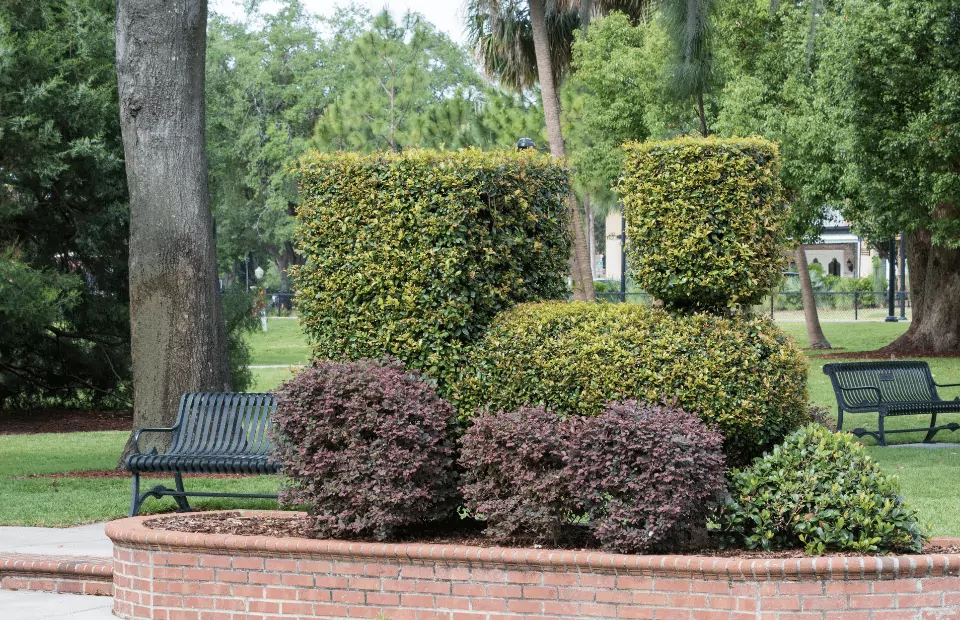 If you're looking for art and culture, Winter park makes a great destination filled with landmarks and attractions. From boat tours to botanical gardens and sculpture parks.
You can also admire the Charles Hosmer Morse Museum of American Art pieces on Park Avenue or catch a small creative production at the Fred Stone Theatre at Rollins College.
If you happen to be traveling during the second Thursday of the month, then head here for Popcorn Flicks in the Central Park area to watch a classic film for free. 
Mead Botanical Garden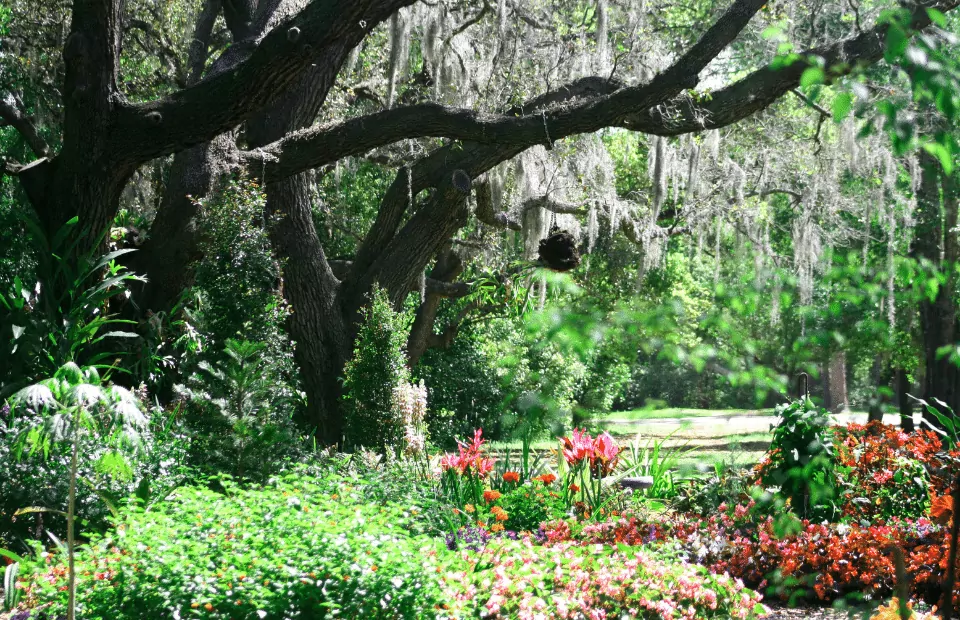 Who doesn't like a butterfly garden on an Orlando solo trip? Just a short stroll from downtown Orlando you will soon be getting lost in the beautiful 3 mile stretch of walkways, gardens, oak trees, flora and fauna, and of course, a wide range of butterflies. Best of all, this is one of the free solo things to do in Orlando. 
Things to do in Orlando alone that are a bit further out 
Fun spot America – Kissimmee or Orlando
If you're looking for fun things to do alone in Orlando and you don't want the price tag of
Walt Disney World or Universal Orlando, then head to Fun Spot America in Kissimmee. Sure, the rides are a bit retro, but you can have so much fun for the price. Even food, drinks, and souvenirs are so much cheaper than in central Florida. You can even upgrade your entrance ticket for barely $10 and take on the sky coaster, the highest in the world. 
Kissimmee isn't far from International Drive, but unless you want to change a lot of buses, the easiest way is to grab a Lyft or an Uber. You can also go to the Fun Spot America in Orlando, easy to get to by bus. 
Orlando Museum of Art (OMA) & the Orlando Science Centre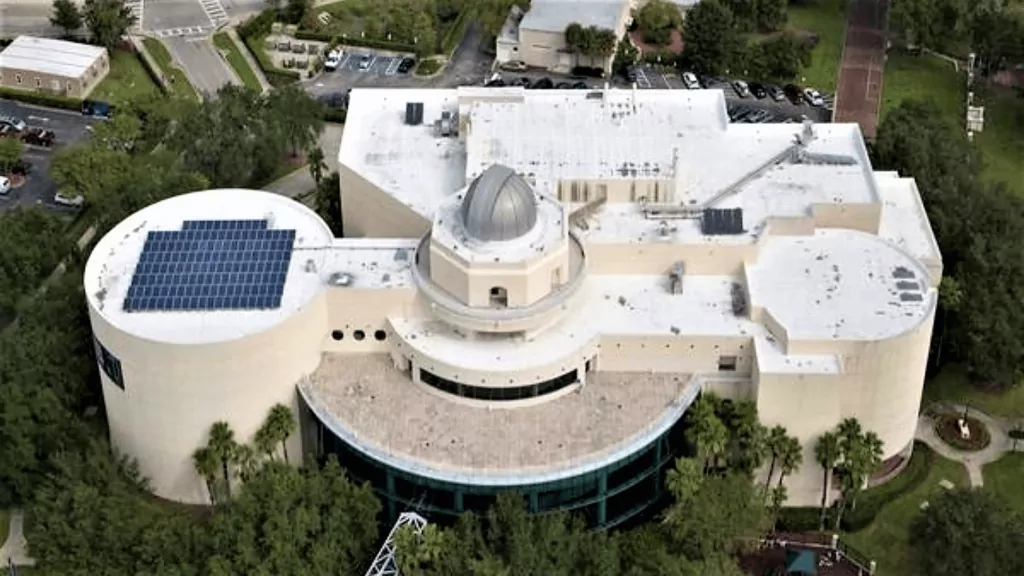 The Orlando Museum of Art is perfect for admiring international works of art and pieces from local artists. A short walk away is Loch Haven Park and the Orlando Science Centre. The fact that all these big attractions are close by each other makes excellent things to do in Orlando alone as you can make a full day of it. 
Grab a show at Sea World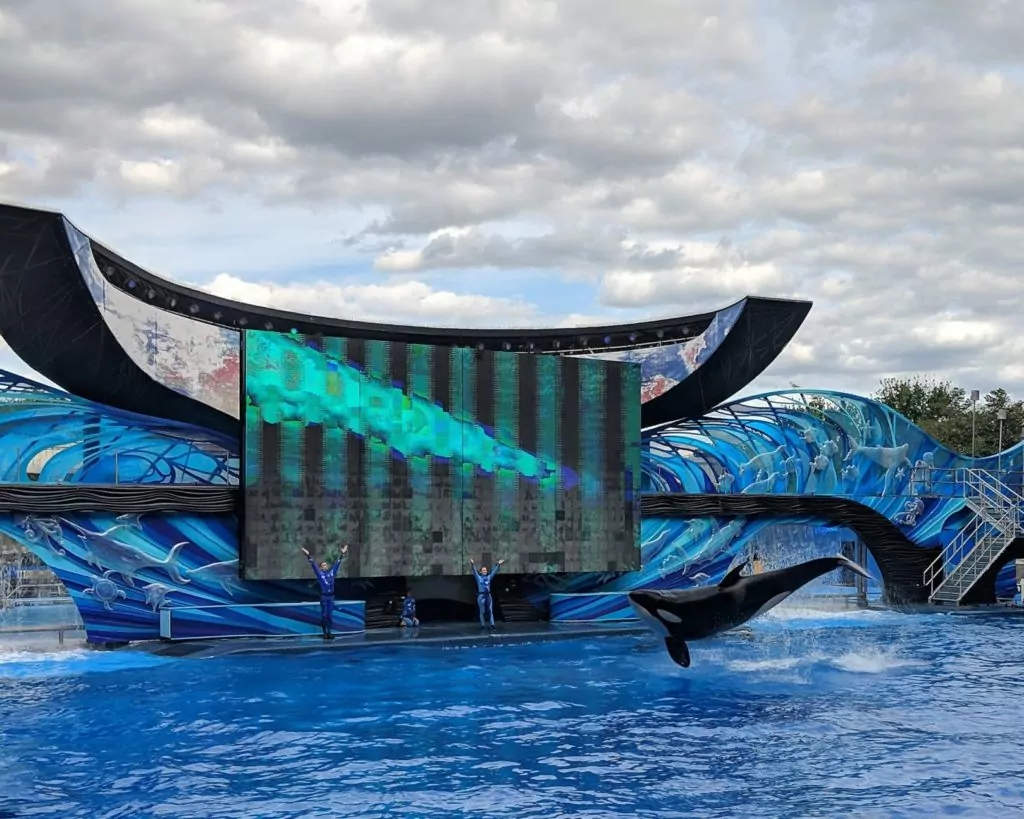 So this one is a little controversial as there are many arguments against watching shows involving sea life. However, whatever your thoughts on that side of the park (I wasn't a fan of that either), for me, sealife had better thrill rides than the other parks. The roller coasters were out of this world, and there are many other fun things to do alone in Orlando here. 
How best to meet people on your Orlando solo trip 
The best way to meet people depends on your personality; some individuals don't necessarily want to meet other people, in which case, you will have no trouble in Orlando. Others (like me) are happy to spend time on their own but also would enjoy sharing the experience. My advice is to have the courage to spark up a conversation with people everywhere you go. People are generally friendly, and even if it is a passing conversation, it will often be all you need. 
If you want to meet people you can explore, travel, and spend some time with properly, then hostels, around the pool, or out at bars / lively restaurants will be a good option. You can also use apps and forums to meet other like-minded travelers or even dating apps if you're that way inclined. 
Fun things to do alone in Orlando in Summary 
By now, you have a realistic view of what to do in Orlando alone. I have traveled alone to many places, and Orlando was the most difficult. I found it more challenging to meet people I could spend time with, but I still had a good time alone, and I always felt safe (aside from downtown at night, as that can be a little sketchy). Whether you're going to the museums, amusement parks, landmarks, or attractions, there are many fun solo things to do in Orlando. 
You might also like to read:
Want to enjoy your trip and not have the hassle of planning it?

VeggTravel is an accredited independent travel agent who specialises in adventurous holidays for various budgets, whether you're travelling solo or would like to join an organised group. As a travel specialist, I know just how to make your dreams of a perfect holiday come true. I have a wide range of options available, from tropical getaways to stunning ski resorts. I can help you find the ideal spot for your holiday, whether you're looking for a romantic escape or an adrenalin-pumping adventure. So why not get in contact with me today?
---
Pin the Things to do in Orlando Alone for Later