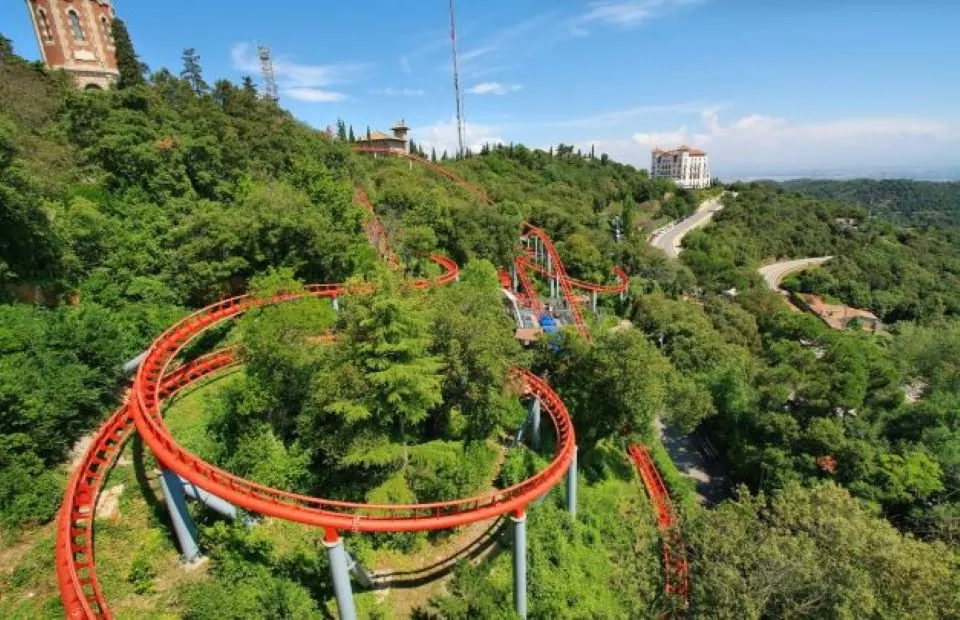 10 Best Theme Parks in Europe for Thrill Rides
What adventure seeker doesn't love an amusement park? The adrenaline rush as you turn upside down and loop left to right on exciting rides is an exhilarating experience. If you're a fan of roller coaster rides and love to travel, then discover the best theme parks in Europe. 
Find the most popular attractions and plan a visit to the most popular theme parks in your chosen European destination. Then, get ready to grip your seat. Adventure awaits!
---
This post contains affiliate links which means I may earn a small commission if you choose to buy anything from them. This is at no extra cost to you and In doing so you help to keep this site running, so thank you in advance.
---
Best Theme Parks in Europe | Quick Links
---
1) Europa Park, Germany
By Bec from Wyld Family Travel
If you are looking for a glorious day out at a world-class Theme park, then look no further than Europa Park. Located just out of the German town of Rust, Europa Park is a kids' and adults' dream. 
Europa Park consists of 14 themed areas within the park based on countries within Europe. Not only are there rides in these areas, but you can also get food from those countries like Spain, France and Greece. At different times of the day, there will also be shows for you to watch. Some may be based on the country, like Flamenco Dancing, or dramatic shows like jousting. There is something for all ages within the themed areas.
If you are looking for a complete thrill-seeking adventure, the Silver Star or the Blue Fire Mega coaster is definitely for you. On a hot day, the huge splash from the Atlantica Super Splash will cool you down, but don't worry, on a cold day, if you get wet, there is a human drier that you can use! If you are visiting Europa Park with kids and aren't sure about rides, Arthur is for you.
While many visit Europa Park on a day trip from Freiburg, there are many accommodation options on-site. From massive resort-style hotels to themed RV parks, there is the perfect accommodation option for Europa Park visitors.
Where is Europa Park? Europa-Park-Straße 2, Rust, Germany, 77977
How much does Europa Park cost? From 50 euro
---
---
2) Efteling Park, Netherlands 
By Frans from Ask The Dutch Guy
---
Before Walt Disney made children's dreams come true, Efteling gave Dutch families reasons to smile, laugh, and have a grand time. Efteling Park is one of the oldest theme parks in the world, predating Disney, and the largest amusement park in the Netherlands, about twice the size of Disneyland in California. 
Established in 1952, Efteling Park is not the standard theme park for little kids. Instead, its iconic fairy tale forest features many darker European fairy tales with Efteling's signature style. The entire park is unique, mysterious, quirky, yet delightful. Visit Efteling in the town of Kaatsheuvel, Southern Netherlands. See more than 30 attractions in four fantastical realms: Fairy, Adventure, Travel, and Alternative.
Where is Efteling Theme Park? Europalaan 1, 5171 KW Kaatsheuvel, Netherlands
How much does Efteling Park Cost? From €49
---
---
3) Gardaland Park, Italy
By Džangir Kolar from Dr Jam Travels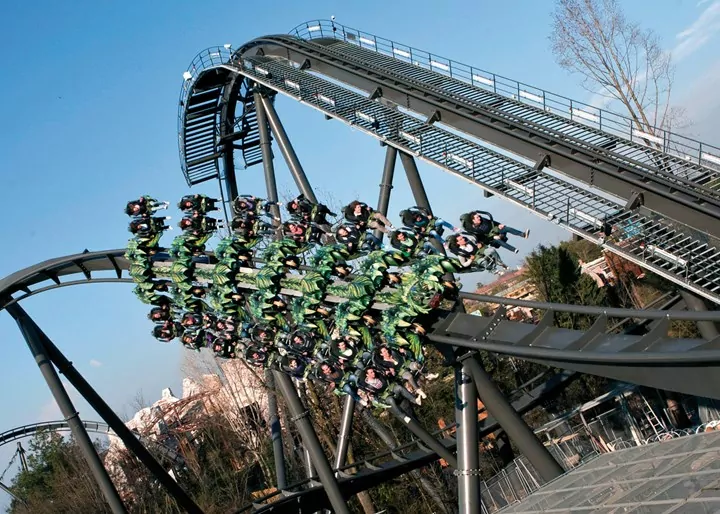 ---
Gardaland Park is an amusement park located on the eastern shore of Lake Garda in north-eastern Italy. The park opened back in 1975, and it covers a quarter of a million square meters. It is among the top 10 theme parks in Europe, with 3 million visitors yearly.
Ticket prices start at €40 per adult, and you will need to book a date in advance. There are many ticket options like fast track, multi-day visit, combination with a hotel, lego aqua park, or aquarium.
For most thrilling rides, kids should be at least 1.4 meters tall. You can choose among Roller coasters (Blue Tornado, Mammut, Sequoia, Shaman) and different rides (water, dark, family, flat thrill). Choose the ones that you can handle and enjoy the ride.
Where is Gardaland Amusement Park? Via Derna, 4, 37014 Castelnuovo del Garda VR, Italy
How much does Gardaland Park Cost? From €40
---
---
4) Alton Towers Resort & Water Parks, UK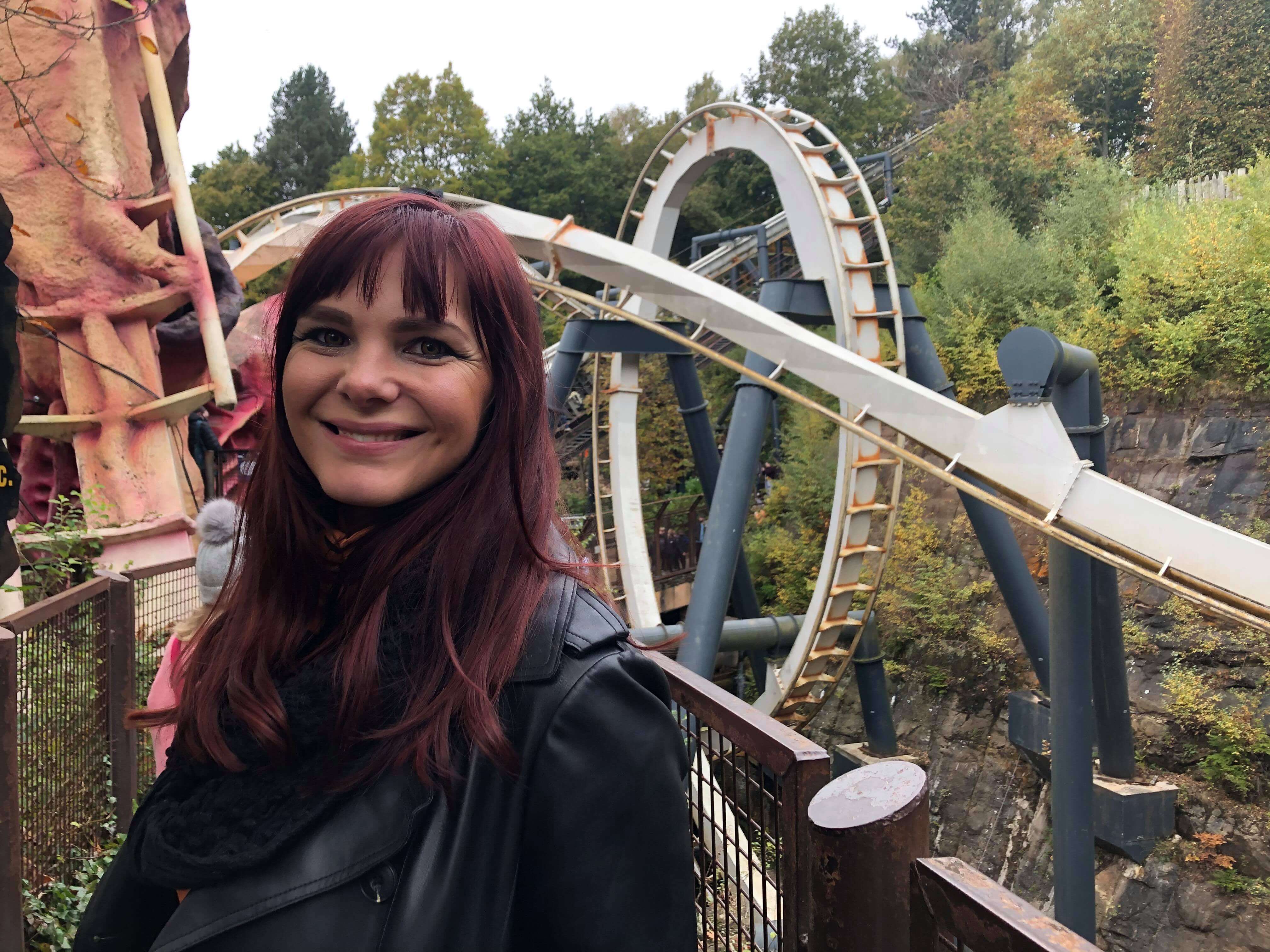 ---
Alton Towers is the biggest theme park in the UK and one of the best theme parks in the world. It also has the bonus of a water park! Many of its thrill rides were the first to be done anywhere and have since been copied several times over. Located in the heart of Staffordshire, England, also known as Shakespeare's county, you will find the UK's biggest amusement park.
The park is split into themed areas, each having at least one thrill ride that will satisfy any adrenaline junkie. The most popular rides are the Smiler, Nemesis, Rita Queen of Speed, Sev7rn, Oblivion, and The Wicker Man, a wooden coaster. 
When you're not on the rides, explore the themed lands of this once residential estate, complete with a castle, gardens, beautiful nature trails, cable cars, and a vast river.
Where is Alton Towers Resort? Farley Ln, Alton, West Midlands, ST10 4DB
How much does Alton Towers Resort Cost? From £34
Related Posts:
---
---
5) Disneyland Paris, France
By Elisa from World in Paris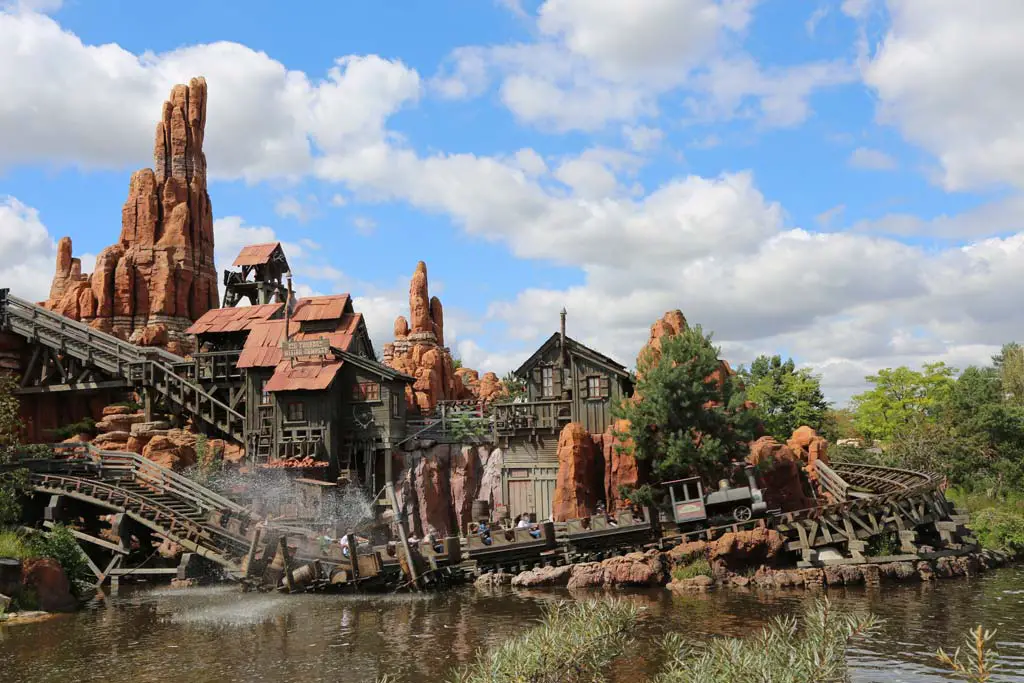 ---
Disneyland Paris (France) is one of the best theme parks in Europe. It is located a few kilometers east of the French capital, and it is well connected to Paris by local trains.
Disneyland Park is one of the most popular day trips from Paris, and it has rides and popular attractions for all the family. It is divided into themed lands with different atmospheres and decorations: Main Street US, Fantasyland, Frontierland, Adventureland, and Discoveryland.
The best rides in Disneyland Paris are located in Frontierland and Adventureland. Thrill-seekers will love Big Thunder Mountain, a crazy train that runs through an abandoned mine in Frontierland; Indiana Jones and the Temple of Peril is a rollercoaster in Adventureland that explores a haunted ancient temple.
Where is Disneyland Paris? Staines Road, Chertsey, Surry, England, KT16 8PN
How much does Disneyland Paris Cost? From £38
---
---
6) Gröna Lund, Sweden
By Peta and Jonas of Exit45 Travels
---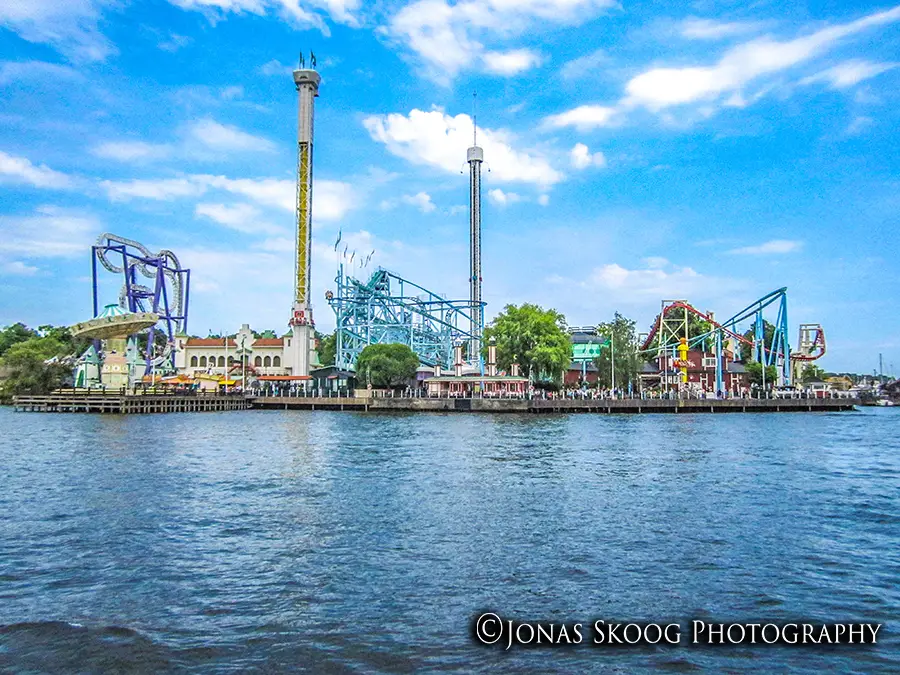 ---
There are so many things to do in Stockholm, but if you like amusement parks, you must allow some time to visit Gröna Lund. Dating back to 1883, it is the oldest amusement park in Sweden and has over 30 exciting attractions.
For the ultimate thrill, go on the Ikaros! Firstly, you are seated in a chair and then slowly taken 95 metres up in the air to the top of the tower. Then, just when you are feeling a little relaxed and enjoying the views over the city of Stockholm, your chair starts to tilt 90 degrees forwards until you are entirely facing down towards the ground. And then….. you are dropped at a fall speed of 90 km/hour. This ride is for adrenaline junkies and certainly not for the faint-hearted!
Where is Gröna Lund? Lilla Almanna Grand 9, Stockholm, 115 21
How much does Gröna Lund Cost? From 265 SEK
---
---
7) Tivoli Gardens, Copenhagen, Denmark
By Melissa – Parenthood and Passports
---
Tivoli Gardens is one of the oldest theme parks in the world. Located in Copenhagen, Denmark, one of the most beautiful Scandinavian cities, this popular amusement park not only has pristine gardens filled with lanterns, flowers, and fountains, but it is also home to a few famous roller coasters and rides that will even make thrill-seekers a little nervous. 
Vertigo is perhaps the most famous thrill ride at Tivoli Gardens. Riders climb aboard a small plane that goes 100 kilometers per hour while it twists and turns as it goes up into the sky then spirals down toward the ground. The intense ride will make your stomach turn as you experience 5 G force as you accelerate at five times the weight of gravity.
While thrill seekers may go for the adrenaline, one of the biggest attractions to the small theme park is simply the beauty of Tivoli Gardens. It is the perfect place to spend a day, whether you're looking for an adrenaline rush or want to enjoy the magical charm and atmosphere of the park. 
Where are Tivoli Gardens? Lilla Almanna Grand 9, Stockholm, 115 21
How much does Tivoli Gardens Cost? From 265 SEK
---
---
8) Tibidabo Amusement Park, Spain
By Sinjana Ghosh, Backpack & Explore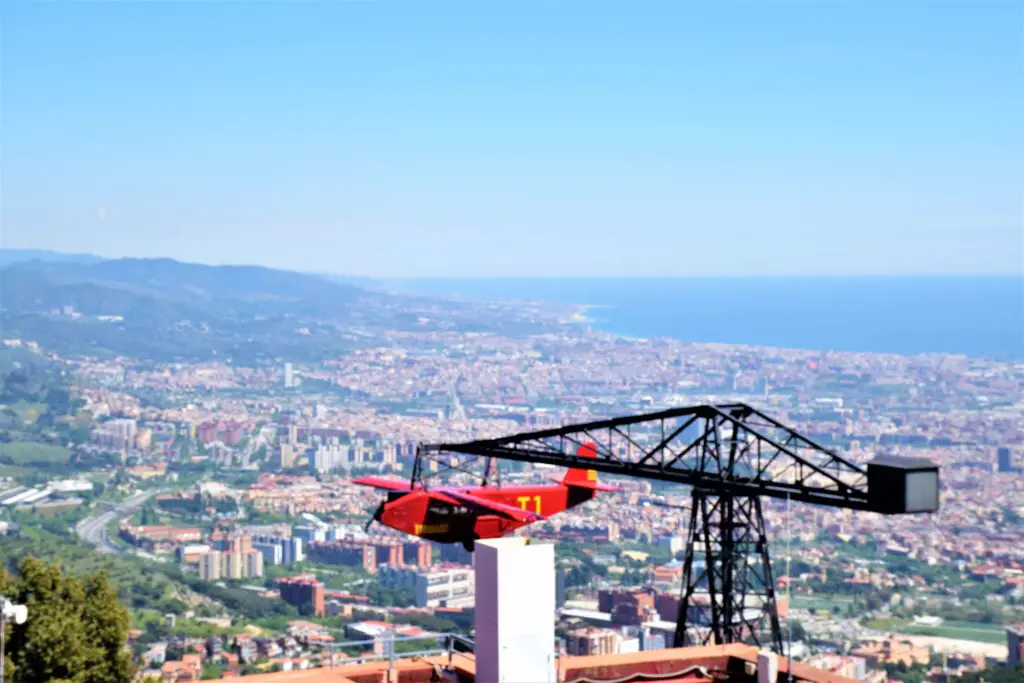 ---
Tibidabo Amusement Park, located at Mt. Tibidabo in Barcelona, is one of the best theme parks in Europe. The Sacred Heart church and the colorful Ferris Wheel in the park that dominates the skyline of Barcelona are both located inside this 100-year-old historic park.
One can either trek to the hilltop or take a funicular ride from the Tibidabo bus stop. A package ticket with the Funicular railway will give you access to two of the rides along with the scenic area. A €10 worth ticket gives you access to the rides as many times as you like.
The best attraction here is the Avio, the replica of the first aircraft to fly from Barcelona to Madrid in 1927. This flight simulator will stir your emotions and imagination alike. Other rides here are Muntanya Russa, Hurakan, Diavolo, and Giridabo (the iconic big wheel).
Tibidabo Theme Park is indeed a must-visit place in your Barcelona itinerary.  
Where is Tibidabo Amusement Park? Plaza del Tibidabo, 3-4, Barcelona, Catalonia, Spain, 08035
How much does Tibidabo Amusement Park Cost? From €35.00
---
---
9) Walibi Holland, Netherlands
Located in The Netherlands, only a 1-hour drive away from Amsterdam, Walibi Holland is an amazing theme park. While it is fun for the entire family, it is primarily known for its roller coaster rides. 
Although it offers more than 30 different attractions for all ages, it is roller coasters like Goliath, Condor, and Xpress: Platform 13 that will make the adrenaline rush through your veins.
While Goliath is the longest roller coaster in the Benelux Union, Condor is a super fun hanging roller coaster, and the Xpress: Platform 13 gets from 0 to 90 km per hour in less than 3 seconds! Other thrilling rides include UNTAMED and Speed of Sound, but there's much more to discover in Walibi Holland.
Where is Walibi Holland? Spijkweg 30, 8256 RJ, Biddinghuizen,The Netherlands
How much does Walibi Holland cost? From €38
---
---
10) Thorpe Park, UK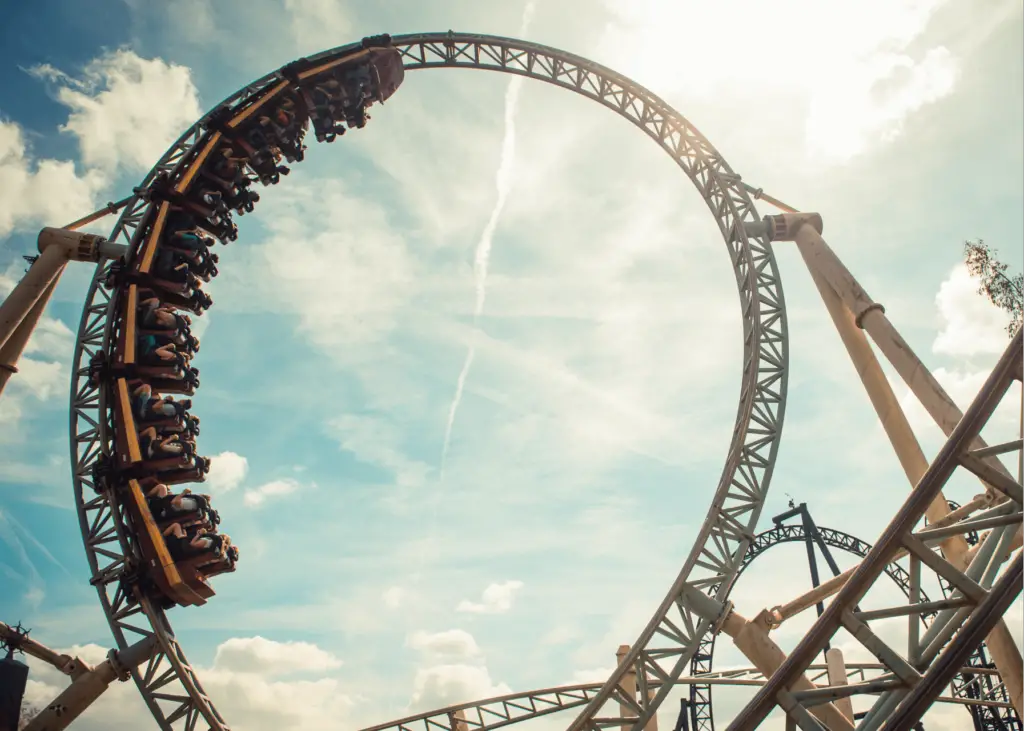 Thorpe Park is another major UK theme park. While being significantly smaller than Alton Towers, Thorpe Park packs a punch with exciting rides and roller coasters.
One of the most famous thrill rides at Thorpe Park is the Nemesis Inferno roller coaster, featured in the British sitcom 'The Inbetweeners.' However, other notable thrilling rides include Stealth, the fastest roller coaster in the UK, Saw, an exciting roller coaster that takes you indoors in the dark, intensifying your senses, and the Swarm, which twists and turns like an angry wasp!
Thorpe Park is definitely one of the best theme parks in Europe for thrill seekers. Best of all, there are great packages that include longer park opening times and themed accommodation with Thorpe Breaks.
Where is Thorpe Park Resort? Staines Road, Chertsey, Surrey, England, KT16 8PN
How much does Thorpe Park Cost? From £35
---
---
The Best Theme Parks in Europe, Final Recommendations
I hope you're as excited as I am at the thought of an adventure-packed weekend full of adrenaline and thrills. Most of these theme parks are best booked in advance to avoid disappointment. Many of the options also include fast-track upgrades so you can pack as many rides as possible into your day. 
Which do you think is the best theme park in Europe, and which ride gives you the most excitement? I'd love to hear your feedback and recommendations, so please let me know in the comments below. 
---
Want to organise a trip with loads of fun activities but don't know where to start?
I am an accredited independent travel agent specializing in helping people plan extraordinary getaways. I strive to make the travel process as easy and convenient as possible for my clients by providing various services, such as customized travel itineraries, hotel reservations, package or group holidays and more. My goal is to help you have the best possible experience while travelling, and I will strive to offer you something new and exciting to explore every time you take a trip.
Best of all, booking through me doesn't cost you any more, and you often will get access to the agent only deals.
So what are you waiting for? Contact me for a no-obligation discussion about your dream holiday.
---
---
Pin the Best Theme Parks in Europe for later
Sharing is caring, please spread the love by saving my post to Pinterest or by connecting with me through social media.