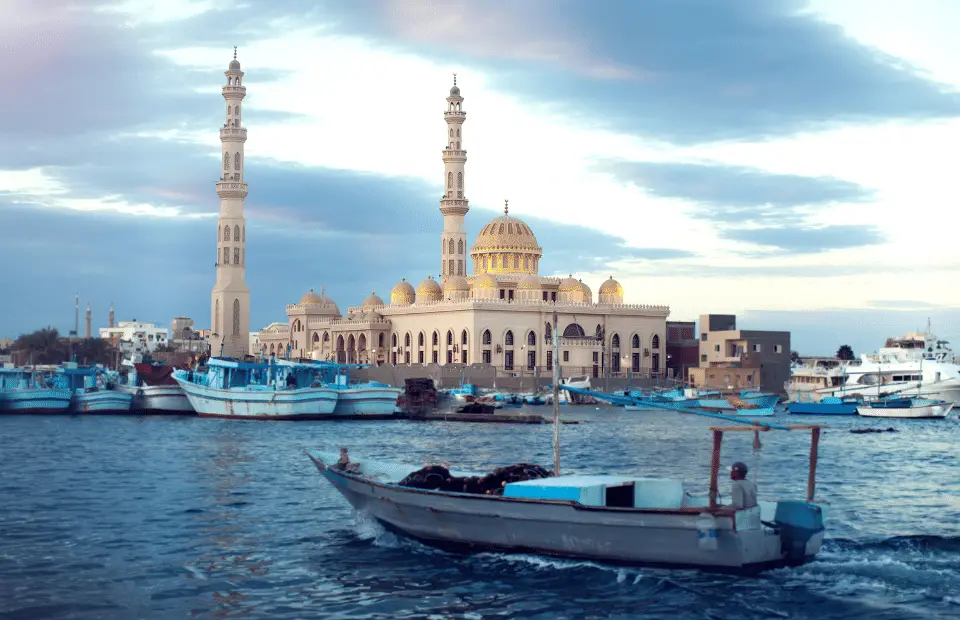 Things To Do In Hurghada – A Guide To The Top Experiences
If you're looking for a perfect place to relax and soak up the sun, Hurghada is the ideal spot. You can find plenty of things to do here, including exploring the ancient ruins and enjoying the stunning views. You can also spend your time swimming in the clear waters or taking a day trip to one of the nearby villages. Whatever you choose to do, make sure to enjoy yourself in this beautiful destination! Here are some of the best things to do in Hurghada to get you started.
This post contains affiliate links which means I may earn a small commission if you choose to buy anything from them. This is at no extra cost to you and In doing so you help to keep this site running, so thank you in advance.
Things to Do in Hurghada Table of Contents
Go for a cool dip in the hot summer weather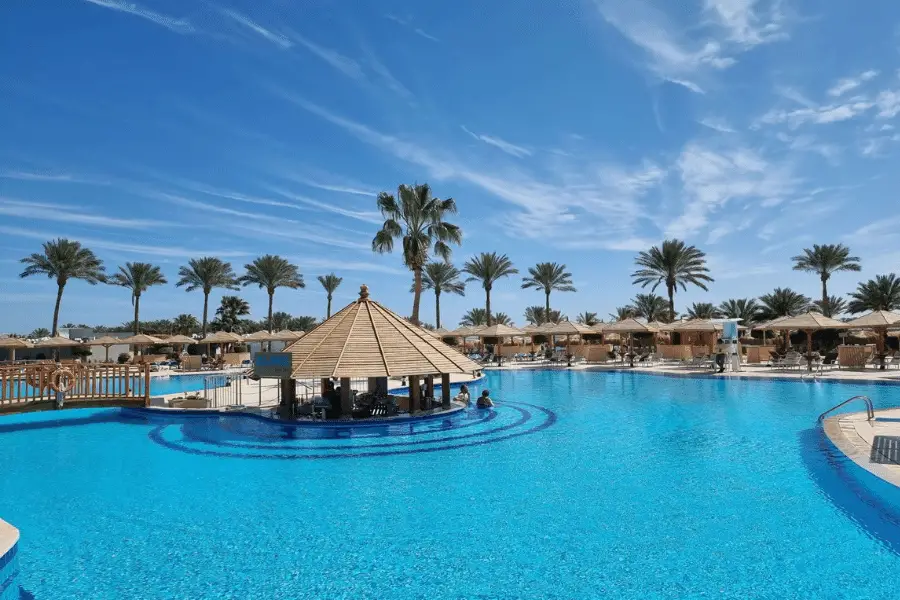 When considering activities in Hurghada, do you prefer to chill out with some company in the pool or enjoy a drink in the gardens? If yes, you will love Hurghada's warm and humid summer weather. From May to August, this weather is characterised by hot, humid weather and many tempting options for the soul. You can indulge in some swimming and use the pool's cooling temperature. Your hotel might even have a swim-up pool so you can keep hydrated and cool at the same time.
Explore the ocean without getting wet with a Submarine Tour
Are you looking for a unique way to explore the coastal waters of Hurghada? Sinbad Adventures offers submarine tours that take you on a journey beneath the surface.
Since 1994, Sinbad Adventures has provided exciting submarine tours around Hurghada and its surrounding islands. On board the vessels, guests can explore sunken treasure chests and see different coral reefs and marine life up close. The tours are interesting for children and adults, with plenty of photo opportunities along the way, and are one of the best things to do in Hurghada.
The best time to embark on a Sinbad submarine tour is during the high season when the weather is warm and clear. Alternatively, you can also book a tour at low tide if you prefer more tranquillity. Regardless of when you choose to take a tour, be sure to bring your swimsuit!
Stroll along the Hurghada Corniche and the Marina,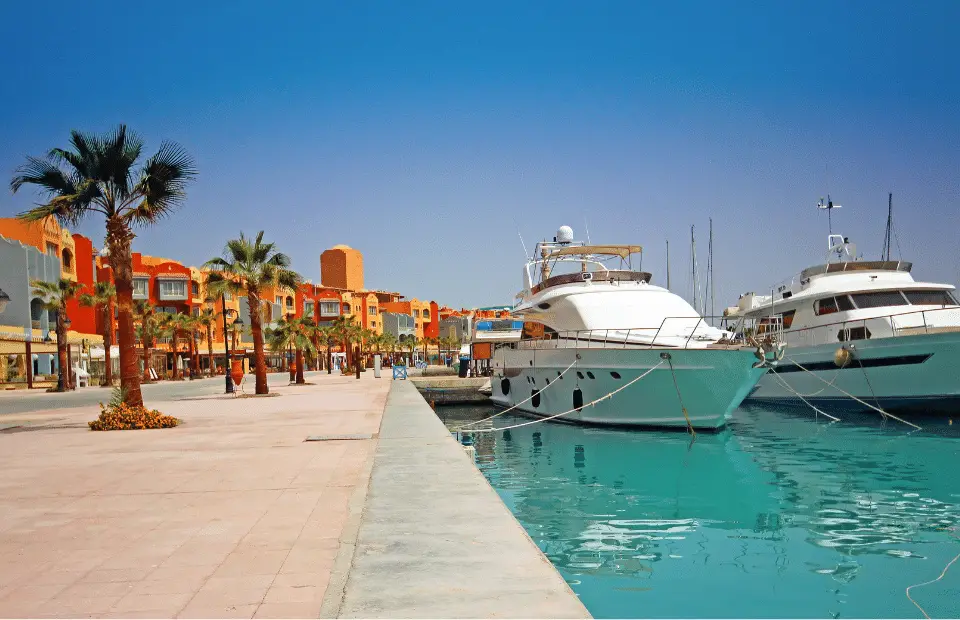 The Hurghada Corniche and the Marina are two of the most popular destinations in Hurghada. The Corniche runs along the coastline, while the Marina is at the water's edge. Both offer stunning views of the sea and a variety of activities, including swimming, sunbathing, and shopping. From finding authentic restaurants to just enjoying the views of the Marina, an afternoon here is a great place to go sightseeing in Hurghada.
 Take a day trip to Orange Bay on the Giftun Islands.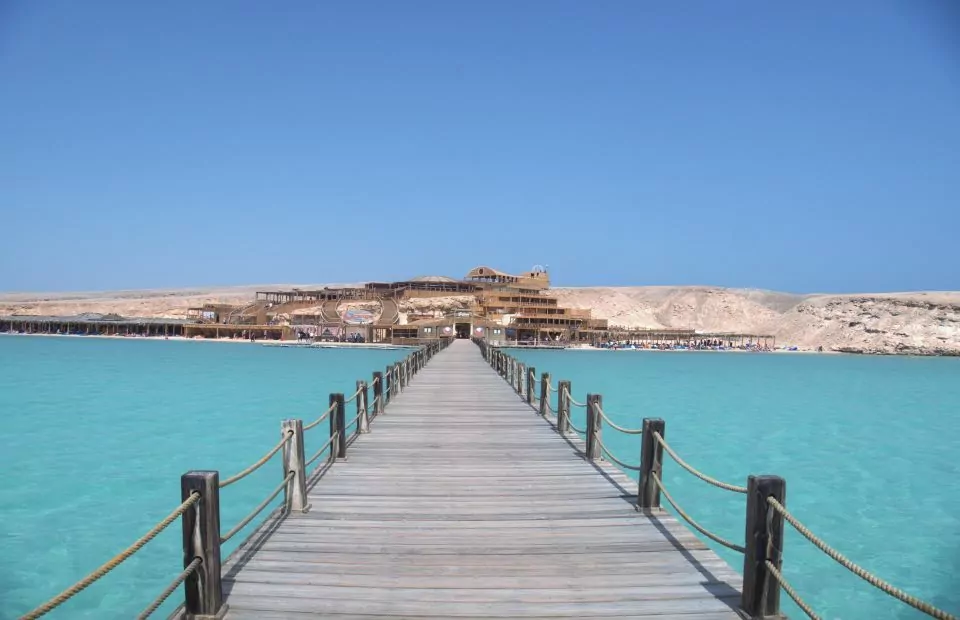 The Giftun Islands are a beautiful place to visit and the perfect spot if you're looking for a day trip from Hurghada. Turquoise waters, golden sandy beaches, and plenty of exciting and quirky attractions are set within modern wooden architecture designs. Grab some drinks or snacks or even shop for some traditional souvenirs. The Orange Bay national park is one of the most raved-about things to do in Hurghada.
Why not take a boat trip that includes snorkelling and lunch, and you'll have a day filled with fun and relaxation? You can even get one that includes a banana boat ride or island-hopping around the wider Giftun Island. 
Related read: Orange Bay Egypt, A Day Trip To Paradise
Take a day trip from Hurghada to Cairo.
The cultural city of Cairo is only a day trip from Hurghada. The drive is easily doable in a single day, and there are plenty of sights to see. Start your journey in Hurghada and visit the lively markets for local souvenirs or enjoy discovering the artefacts at the Egyptian Museum.
Next, drive through the palm-lined streets of El Gouna before arriving in downtown Cairo. You'll find the famous Giza Pyramids, mosques, palaces, and other ancient sites here. Spend the afternoon exploring this fascinating city on foot or taking one of the many available tours. While the journey may be long if you've exhausted the attractions in Hurghada, a trip to Cairo will undoubtedly shake things up.
Related read: Hurghada to Cairo Day Trip – Discover Egypt's Culture
Take a day trip to Luxor.
Consider a Luxor day trip if you're looking for an unforgettable day trip from Hurghada.
Luxor is a city in Upper Egypt renowned for its ancient temples and tombs. There are many things to do in Luxor, including visiting the temples, getting lost in the markets, exploring the banks of the Nile River, or simply soaking up the atmosphere at one of the town's many restaurants.
You can easily get to the city by bus or taxi and explore its famous tourist attractions. Highlights include the Temple of Karnak, the Great Sphinx of Giza, and the Valley of the Kings. Luxor is one of the best things to do in Egypt, so make time in your itinerary to visit.
Go Quad Biking in the Desert
Daring quad bikers will love quad biking tours in the deserts of Hurghada, Egypt. ATV tours in Hurghada take you through rolling dunes; some even take you onto secluded beaches. Depending on your chosen provider, you can include camel rides, tea, or food at traditional Bedouin villages or visit top landmarks next to the coastline.
With a knowledgeable guide at your side, these fun Hurghada activities will ensure you have a blast as you zip through this fascinating destination's hidden corners and dunes.
Take a desert safari to a Bedouin village.
If you're wondering what to do in Hurghada, a desert safari to a Bedouin village is a unique and unforgettable experience. The Bedouins are one of the Middle East's oldest and most traditional cultures. They live a simple life, hunting and gathering, in small villages scattered across the desert.
In addition to being a unique cultural experience, a desert safari to a Bedouin village is also an excellent way to get close to nature. The Bedouins are some of the most nomadic people on earth, constantly on the move in search of food and water. You'll get to see their unique way of life up close, and you'll be able to learn about their history and culture.
Go stargazing at night.
Looking up at the night sky in Egypt is a must-do for visiting the country. There's no better way to spend an evening than gazing at the stars above.
While you can do this at your local resort, taking a stargazing tour in Hurghada is better. Be sure to choose a clear night to see the unobstructed views of the stars. On particularly clear nights, you may be able to see faint objects beyond our galaxy, such as Virgo and Draco. 
 Try Hurghada's famous hummus.
If you love hummus, you will love the summer heat in Hurghada. Khalil's famous restaurant in the Old Town is loaded with it. You can expect to pay between Rs. 1,500 and Rs. 2,000 for a dinner or night set. The menu offers diverse options, but the iconic hummus is still one of the best sellers. You can expect a lunch set from around Rs. 1,500 and a dinner set from around Rs. 2,000. First, register for a table through a recommended online source or phone. Then, you can also order off the menu.
Relax at a hotel spa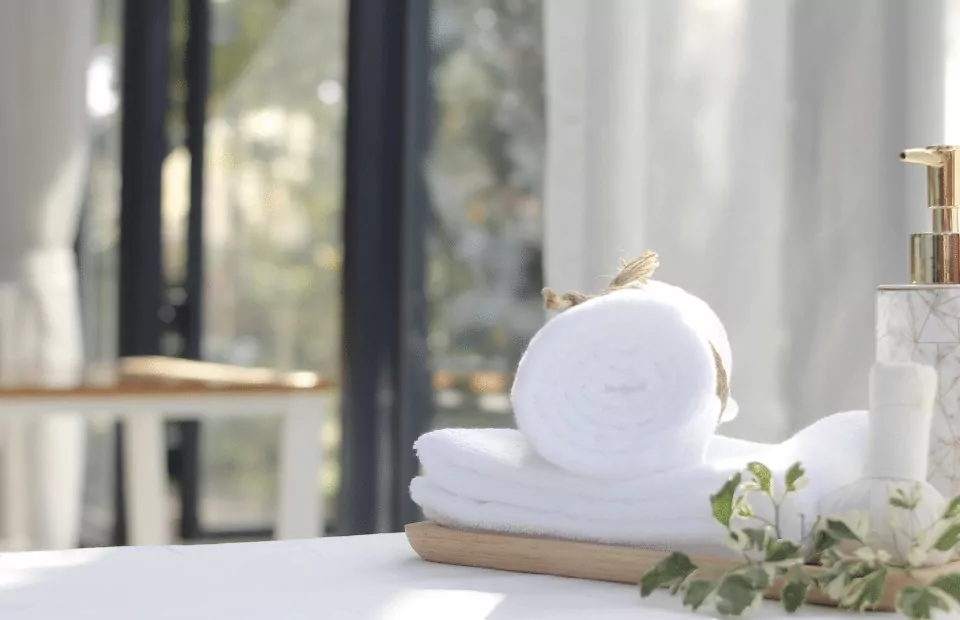 Some people prefer to relax in the hotel spa, while others prefer to relax on the beach. Most big hotels, resorts, and even smaller accommodations have an on-site spa. From fish spas to Hamman baths, there is something for everyone. While many spas offer standard treatments, some offer up-scale pampering sessions that feature treatments such as deep tissue, hot stone massage, and much more.
Plan a spa visit or facial early on in your Hurghada trip; cleansing your skin coupled with the hot Egyptian weather is good for you.
Go Scuba Diving in the Red Sea.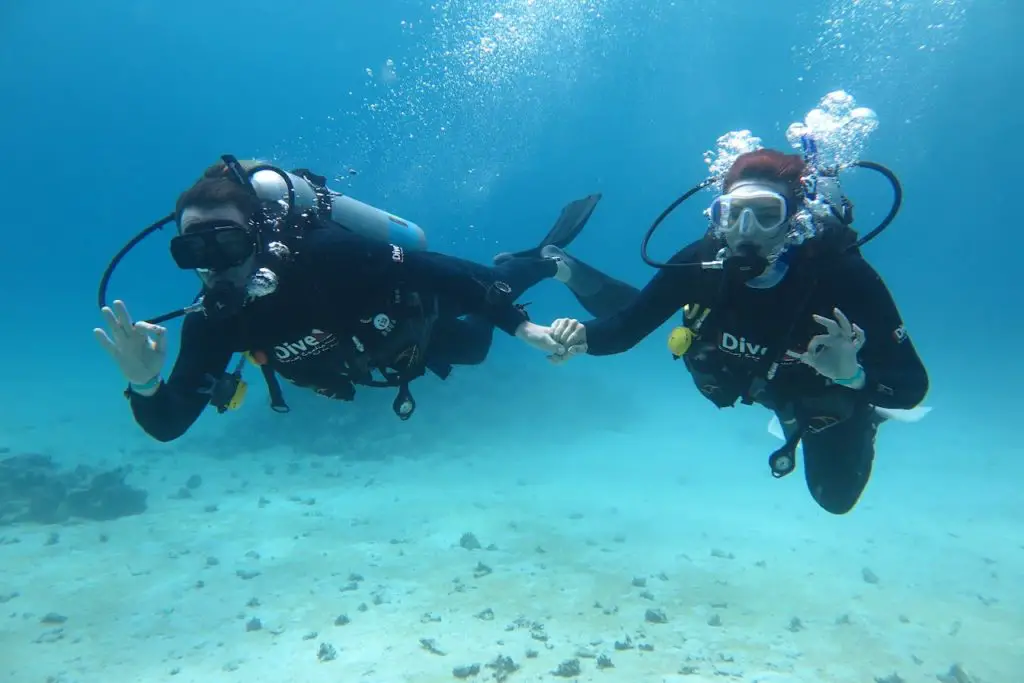 The Red Sea is one of the world's most popular scuba diving destinations and certainly one of the best things to do in Hurghada. It offers divers a wide variety of dive sites, each with unique character and beauty. With more than 150 sites to explore, PADI diving in Egypt's red sea can offer an incredible experience. 
Some of the best dives in the red sea include the wrecks of shipwrecks, including MV Paradise Star and MV Zenith; coral gardens and mangrove habitats; and spectacular caverns filled with colourful fish and coral. The clear waters and calm seas make it perfect for novice divers and experienced scuba enthusiasts. There are also plenty of accessible dive sites that offer excellent photography and underwater exploration opportunities.
Most resorts will have in-house dive sites where you can take your open-water PADI diving certificate at a much lower cost than doing it in other countries. Diving is something you don't want to miss off your Egypt itinerary, so consider booking a dive in advance to secure your spot: 
Eat Local Cuisine
The city has so many options that it isn't easy to choose just one. However, if you are in the mood for local cuisine, try the dhabba at Jasmine, hummus at Khalil, or eat at Al-Mansur in Old Town. You will be spoilt for choice when eating local cuisine in the country.
Vegetarianism is on the rise in Egypt, with more and more people choosing to eat without meat. There are many local, authentic vegetarian dishes to try while in Hurghada. So, whether you're a vegan or just looking for something different, try local veggie dishes such as koshari, a rice and lentil soup famous around Egypt.
Related read: Best vegetarian dishes in the world
Haggle for some bargains at the Hurghada markets and souks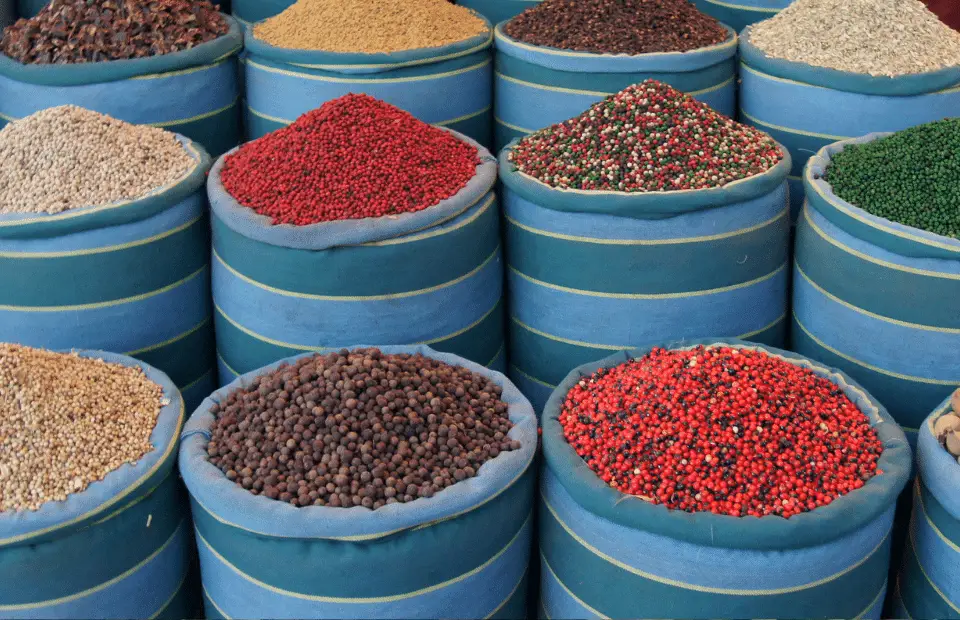 Regarding shopping, the markets and souks provide brilliant sightseeing in Hurghada and are a great place to shop. Some people may be vary of visiting the markets, worrying whether Hurghada is safe, however aside from some overly-enthusiatic vendors you shouldn't have anything to worry about.
Within these lively spaces, shoppers can find unique and interesting items, from traditional Egyptian souvenirs to locally made jewellery and textiles. A wide variety of food is also available, from freshly cooked shawarma sandwiches to mouth-watering falafel bowls. t. So, whether you're looking for something specific or want to explore everything on offer, the markets and souks of Hurghada are worth a visit.
Visit one of the Shopping Malls.
If you'd rather cool off in air-conditioned shopping centres, or want to escape haggling for a moment, then visit one of the many shopping malls in Hurghada: 
3 Pyramids Shopping Center
Hurghada City Centre Shopping Center
Senzo Mall
Like most malls, these shopping centres have great restaurants and food stalls, indoor market stands and traditional shops stocking various practical items and clothing. 
Things to do in Hurghada in Conclusion
If you're looking for things to do in Hurghada, there are many places to go sightseeing or activities to enjoy. From world-renowned diving sites to ancient tombs and archaeological sites, there is something for everyone in the town. One of the best ways to explore Hurghada is on foot, so take a stroll down the main street or head out to the harbour for some swimming and sunbathing. When it's time for lunch or dinner, don't forget to check out one of the local restaurants – they serve some delicious Egyptian cuisine! There's no need to worry about being bored in Hurghada with all this to choose from.
Whatever your plans in Hurghada be sure to read up on travel tips for Egypt to be prepared (and excited) for your visit.
Want to just enjoy your holiday without the hassle of planning it? That's where I come in
I am an accredited independent travel agent specializing in helping people plan extraordinary getaways. I strive to make the travel process as easy and convenient as possible for my clients by providing various services, such as customized travel itineraries, hotel reservations, package or group holidays and more. My goal is to help you have the best possible experience while travelling, and I will strive to offer you something new and exciting to explore every time you take a trip.

Best of all, booking through me doesn't cost you any more, and you often will get access to the agent only deals. So what are you waiting for? Contact me for a no-obligation discussion about your dream holiday.
---
---
Pin These Things To Do In Hurghada For Later
Sharing is caring. Please share this post on social media and if you have any feedback or questions, leave me a comment below.