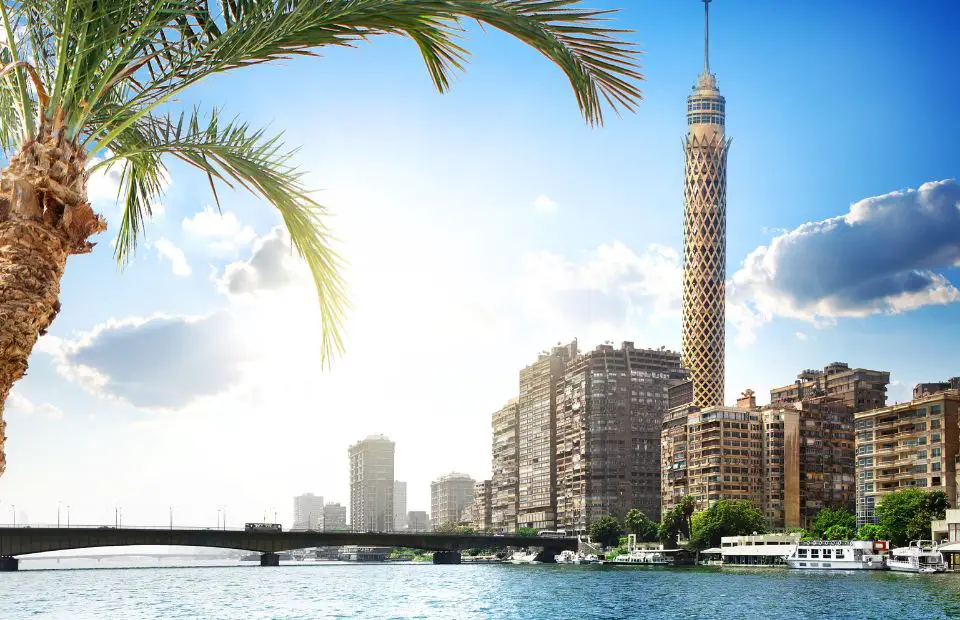 Romantic Places in Egypt for a Couples Getaway
If you and your beloved are searching for a romantic getaway with gorgeous beaches, enchanting scenery, and sunshine, look no further than Egypt. Whether it's for a dreamy honeymoon or just some much-needed time away together, Egypt has something to offer couples seeking quality time in the sun. To help you make the most of your romantic holiday, we've put together our list of the four most romantic places in Egypt – guaranteed to provide an unforgettable experience for two!
This post contains affiliate links which means I may earn a small commission if you choose to buy anything from them. This is at no extra cost to you and In doing so you help to keep this site running, so thank you in advance.
Romantic Places in Egypt Table of Contents
Sharm El Sheikh
A staple Egyptian destination for travelers worldwide, Sharm El Sheikh is particularly suitable for couples seeking a romantic escape. Think high-end, candlelit dinners, neverending days on fluffy white sand, and sunset boat trips across the glistening Red Sea. Bookend your memorable days out with a stay at one of the region's luxury adult-only resorts, and savor the peace in your little corner of paradise.
If you're a more adventurous type, plenty of tours and excursions provide a peek beyond the sandy exterior of this beautiful area. From Ras Mohammed National Park to the UNESCO-listed Saint Catherine's Monastery at the foot of Mount Sinai, there is another jewel to explore at every turn in Sharm El Sheikh and the surrounding areas.
For those who prefer more tranquil activities, there are several beautiful beaches along the coast where couples can relax during the day and watch the sunset together. The city also offers plenty of opportunities for couples to stroll along its scenic boardwalk or take a romantic ride on a camel along the beach.
Sharm el Sheikh is also home to fantastic shopping opportunities, with many bazaars offering handmade souvenirs like jewelry or art pieces. Couples can wander through these bustling markets and pick up souvenirs to remember their time in Sharm el Sheikh together forever.
At night, couples can visit one of Sharm el Sheikh's bustling clubs or lounge bars, where they can dance into the early morning hours with music from around the world playing all night long. Or they could take a leisurely walk along Na'ama Bay Beach while admiring its dazzling lights reflecting off the calm waters beneath them. No matter what atmosphere you're looking for, you will find many romantic things to do in Egypt during your stay in Sharm el Sheikh!
Cairo
No city in Egypt does romantic getaways quite like Cairo. For a truly authentic experience, immerse yourself in the capital's vibrant culture and get lost amongst the stunning architecture. If you're looking to up the ante and dive deeper into the wonders of Cairo, you will have options to top up your itinerary.
For starters, head out for a morning amble along the Nile. Many walking routes can take you on a journey through different parts of the city, so for couples whose idea of romance is a long hike in one another's company, you will be spoiled for choice. Don't fancy the walk? Then take a leisurely cruise down the Nile to truly enjoy the atmosphere.
Romantic dinner cruise options are available if you want to turn the spice up a notch and savor some delicious food. If that still doesn't tickle your fancy, you can even take a sunset camel ride along the banks of the Nile River. Nothing is more romantic than watching the sun dip beneath the horizon while sharing an intimate moment with your loved one.
Other romantic things to do in Egypt including taking a stroll through Khan el-Khalili, Cairo's oldest bazaar district. This atmospheric market offers everything from jewelry and spices to exotic fabrics – it's also full of charming cafés serving delicious Middle Eastern fare. Enjoy getting lost in its myriad winding alleys as you discover unique gifts and souvenirs for each other. Stop by some of Cairo's most iconic mosques, such as Al-Azhar and Ibn Tulun Mosque – both offer spectacular views over the cityscape during sunset hours. If you're looking for a slightly less active day out, head to one of Cairo's public parks and gardens and set up shop with a romantic picnic stocked with local produce.
And for the pièce de résistance, no trip to Cairo would be complete without a visit to the imposing Pyramids of Giza. If you're eager to avoid the crowds, plan to arrive early when the site first opens, ahead of the tour buses and travel groups. Or, for a different experience, head further out of the city to visit the Step Pyramid of Djoser – the first pyramid to be built in Egypt.
El Gouna
With azure lagoons, outdoor pools and white sandy beaches, El Gouna is one of the most romantic places in Egypt for beach-dwelling lovers. The seaside town boasts miles of pristine beaches, crystal clear waters and some of the most luxurious resorts in the country. With its laid-back atmosphere and stunning natural scenery, El Gouna is a paradise for couples wanting to rekindle their relationship. 
It's also an excellent place for couples of a sporty disposition to let their competitive natures run free. From world-class 18-hole golf courses to stables offering horseback rides, you will surely find something you can enjoy in this sport-lovers haven. There are also plenty of bike rental services if you want to discover the local area on two wheels.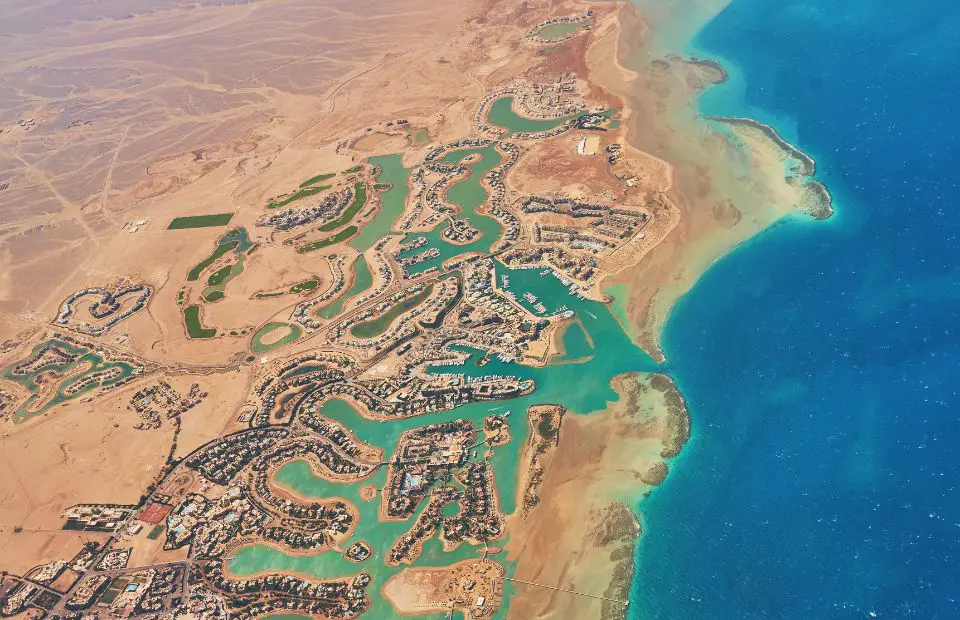 One of the most romantic things to do in Egypt is to take a private boat tour around the El Gouna lagoon. Here you can enjoy breathtaking views and capture amazing photos with your partner. For an extra special experience, you can also opt for a romantic dinner on board, where you can savor delicious local cuisine while watching the sunset over the horizon.
For couples looking to add a bit of adventure to their romantic getaway, plenty of activities are available in El Gouna. Whether it's windsurfing at Abu Tig Marina or snorkeling along the coral reefs in Giftun Island, there are countless ways to explore this beautiful corner of Egypt together.
If you want to lean into luxury on your escape, head to one of El Gouna's spas and wellness centers, where you can enjoy a couple's treatment to recuperate from a long day of relaxing on the sand. Here you can indulge in various treatments and therapies to help you relax and reconnect with your partner. From hot stone massages paired with couples' yoga sessions – there's no better way to spend quality time together than at one of these luxurious spa retreats.
Dahab
Is there a more romantic experience in Egypt than gliding through the gentle turquoise waves of the Red Sea, exploring the wonders and treasures of the world beneath the water? If you're considering Dahab as the destination of choice for your romantic getaway, remember to pack your snorkeling gear. With its incredible visibility and extensive catalog of exotic marine life, this part of the Red Sea is one of the region's most revered spots for subaquatic exploration. If you want something more adventurous, why not go kiteboarding along with Dahab's world-famous wind? After all that excitement, nothing beats relaxing on the beach with a beautiful sunset backdrop as you watch dolphins play far out on the horizon.
For a truly unforgettable Egypt romantic getaway, you can go on a diving day trip to the Blue Hole. This perfect spot has gained global recognition within the diving community. It is why Dahab has been thrust into the limelight as one of the prime spots in Egypt for water-based activities. You may also be fortunate to spot some dolphins in the Dahab coral reef.
Romance doesn't have to be expensive either – stroll through Bedouin communities and admire the beauty of their culture while exploring hidden gems like local markets or ancient ruins. For an even more magical experience, consider going on a camel ride into the desert for some star-gazing under a blanket of stars in total tranquility and privacy. You can also visit places like Mount Sinai and St Catherine's Monastery with centuries-old stories just waiting to be told or spend quality time together shopping for souvenirs in local markets or restaurants sampling dishes from Egyptian cuisine.
Located on the southeast coast of the Sinai Peninsula, Dahab is in striking distance from other notable romantic destinations, including Sharm El Sheikh and Saint Catherine. Treat yourselves to a guided day trip to learn more about Egypt's fascinating history before returning to base for some alfresco dining at one of Dahab's beachfront restaurants.
Romantic Places in Egypt in Summary
In this post, we've taken you to just a handful of Egypt's top honeymoon destinations, tailor-made for a couples' retreat. From its sun-soaked shores to the historic sites, couples with all different tastes and interests can find many romantic spots within this beautiful country.
Before jetting off, there are a few things to consider to help your holiday go smoothly. Firstly, Arabic is the predominant dialectic across Egypt, so learning a few basic words and phrases can help you to get by. Plus, any effort made to speak the native tongue is always well received by the locals. Secondly, there are many beautiful resort hotels to choose from. Look at some of the romantic hotels on booking.com, Expedia or Hotels.com to get an idea of what you can expect. 
Also, consider which time of year best suits your travel preferences. The summer months will offer the highest temperatures, but the recommended time to go is between October and April for people looking to explore further than their beach towel. Conditions will still be warm but are more manageable this time of year. Set a date that suits your preferences, and you can start preparing for your romantic Egyptian escape.
Why not read my related posts for further travel inspiration:
---
Need a hand to make your Egypt romantic getaway one to remember?
Do you like to travel but hate spending hours online researching holidays and trying to find the best deals? Here's why I come in. VeggTravel is an independent travel agent that does the hard work for you. I do the research, compare the prices and build the itinerary for your dream holiday, cruise, city break, or activity. Plus, my agent connections often mean exclusive offers on hotels and flights that you can't find anywhere else.
Rest assured that any holiday booked through me will give you the relevant ABTA, CILA or ATOL protection you need. Not only that, but I'll provide you with bespoke service tailored to your needs, and I'll be there every step of the way, ensuring that things go smoothly or being your single point of contact if things don't.
Ready to take your vacation to the next level? I don't charge a fee, so if you're based in the UK, drop me a mail and see what I can do for you.

---
---
Pin the Romantic Things to do in Egypt for Later
Sharing is caring. Please share this post on social media and if you have any feedback or questions, leave me a comment below.