Tips for traveling to Bali for the first time
Are you thinking of visiting Bali? Exploring the island's wonders can be an exciting experience, but knowing what you're getting into is important. From finding your ideal accommodation and planning activities to knowing how to navigate around, there are plenty of Bali travel tips and tricks that will make your journey hassle-free and enjoyable. In this guide, I'll provide helpful advice and tips for traveling to Bali for the first time and making the most of your visit. Read on for more information!
Tips for Traveling to Bali Contents
Understand the Culture and Language of Bali
When planning a trip to Bali, it's important to understand the culture and language. As an Indonesian island, Bali is home to a unique blend of Hinduism and ancient traditions that permeate everyday life. From local customs to everyday activities, it's key for travelers to be aware of the cultural norms to have a more meaningful experience. 
Visitors should become familiar with Bali's official language, Bahasa Indonesia, to learn about Balinese culture. Bahasa Indonesia is the most widely spoken language in Bali and other parts of Indonesia. Though many locals also speak English, a Bali travel tip is to learn basic expressions such as 'terimah kasih' (thank you) or 'selamat pagi' (good morning) is always polite. Learning about local etiquette can go a long way when exploring Bali; certain hand gestures can be taken as offensive in some contexts, such as pointing or touching someone's head.
Regarding cultural customs in Bali, there are a few things to remember. Firstly, dress modestly when visiting temples or religious sites – this means avoiding tank tops or shorts/skirts above the knee. Secondly, always take off your shoes before entering someone's home as a sign of respect – this applies even if no one else has done so yet! Finally, pay attention to gestures made by local Balinese people – for example, putting your hands together with fingers pointing upwards is a way of saying 'hello' or 'goodbye.'
Know Your Budget
Visiting Bali is an opportunity to experience a beautiful culture and explore the unique sights of this part of the world. But before you book that flight, make sure you know your budget and plan for where you will stay in Bali and what activities you can afford during your trip. 
Accommodation in Bali ranges from budget-friendly hostels to luxurious resorts, so it's important to consider where you want to stay and what environment is right for your holiday. For those looking to save some money on accommodation, plenty of hostels offer shared dorms or private rooms with basic amenities – perfect for those who don't mind roughing it a little. If you're looking for something more luxurious, however, resorts can offer everything from private villas to beachfront bungalows with all the modern comforts.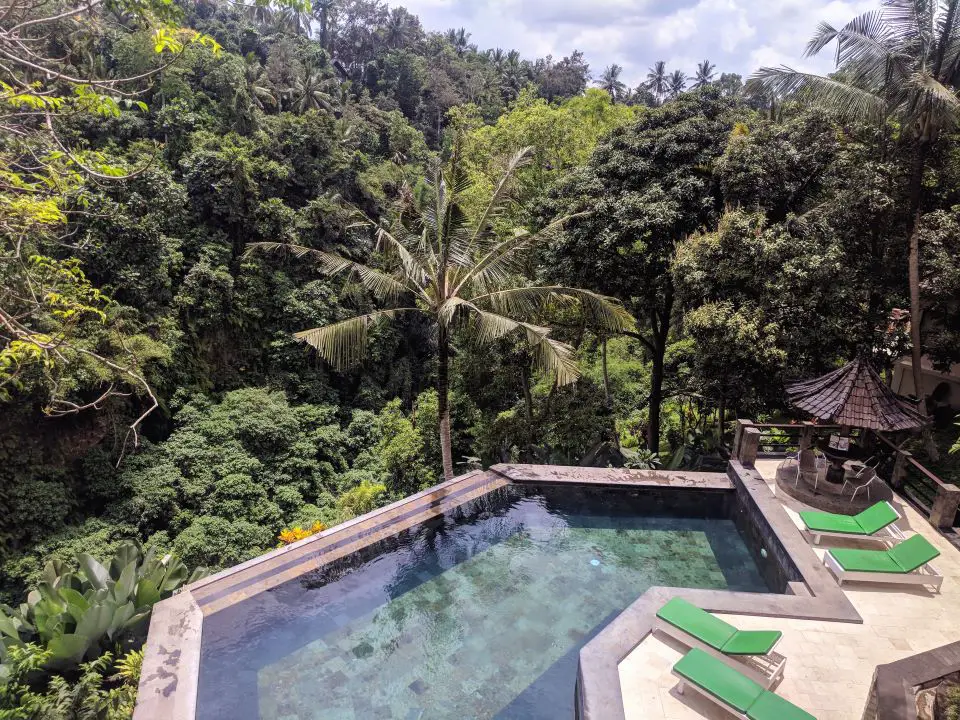 Regarding activities in Bali, there's no shortage of options! From seeing the jungles and rice fields atop the Bali Swing in Ubud to snorkeling off the coast of Padang Bai, there's something for everyone to enjoy. Also, don't forget about all the cultural attractions like temples and traditional villages that can be explored during your trip. Before embarking on any activities, though, research them beforehand, as many can be pricey. Additionally, if you're hoping to keep costs down while exploring Bali try booking tours or packages through companies that offer discounts or freebies if booked in advance – this way, you can save a bit more money while still getting great value out of your holiday.
One of the top travel tips for Bali is to remember that cash is king, and ATMs can be hard to come by or may charge high conversion fees. Be wary of money conversion stands with rates too good to be true. They probably are. When I traveled to Bali, I got scammed at one of these as they shortchanged me by about £100. Count the money they give you in front of them yourself before you walk away, as with a sleight of hand dishonest vendors can easily get one over on you. 
Buy Travel Insurance: Protect Yourself From Unexpected Situations
If you are planning a trip to Bali, knowing that unexpected situations can arise is important. Travel insurance will provide you with the peace of mind that comes with knowing that you will be taken care of financially no matter what happens during your trip. It will cover medical expenses in case of illness or injury and reimburse you for non-refundable costs if you need to cancel your trip due to unexpected circumstances. Additionally, travel insurance can cover lost or stolen baggage and assist in case of an emergency evacuation due to natural disasters or political unrest. 
However normal insurance might not be enough. One of my best tips for traveling to Bali is to remember that popular adventure activities such as surfing or scuba diving, are usually excluded from standard cover. So be sure to look at additional coverage options, such as adventure travel insurance, that offer more comprehensive protection for these activities. Be sure to read the policy carefully and understand what exactly is covered by the plan before committing to it. 
Know the Rules and Regulations: Follow Immigration Laws and Customs Procedures
An important tip for traveling to Bali for the first time is to familiarize yourself with the local rules and regulations. To ensure your trip runs smoothly, here are some Bali travel tips and things to remember. 
First, ensure that you have a valid passport with at least six months' validity remaining on the date of entry into Indonesia. You must also provide proof of an outbound ticket and sufficient funds for your stay in Indonesia. 
Foreign nationals from over 160 countries are eligible for an Indonesian Visa-on-Arrival (VOA) when entering Indonesia. The VOA is valid for a 30-day stay in Indonesia and can be extended once in-country at an immigration office. Travelers should bring their passport, at least one 4×6 cm photograph, and $35 USD for the application fee, payable in US dollars or Indonesian rupiah.
Travelers planning to stay more than 30 days must obtain a limited permit (known as a KITAS). A KITAS can be obtained through an Indonesian embassy or consulate before leaving for Bali. It is typically valid from three months to two years and can extend while in-country. Applicants must provide proof of financial solvency and health insurance coverage in addition to the documents listed above.
As the Bali rules and regulations may change, check official government sources beforehand to ensure you're not stranded without the proper documentation!
It's also important to know what items are allowed into Bali, as there are restrictions on certain goods such as alcohol, pork products, firearms, or ammunition. Before leaving for your trip, check any items you plan to bring into the country to avoid getting held up at customs when arriving. 
What to expect from Balinese cuisine 
Bali is renowned for its unique and delicious cuisine that many different cultures have influenced over the centuries. Whether you're a vegetarian or vegan, Bali has something to offer everyone! From traditional Balinese dishes such as Ayam Betutu and Bebek Betutu to plant-based variations like Nasi Goreng and Gado-Gado, there is something to suit all taste buds.
Vegetarians and vegans can expect plenty of exciting options when traveling in Bali. Many traditional dishes include vegetables, lentils, tofu, tempeh, nuts, and spices, making them both flavorful and nutritious. Additionally, many restaurants across the island are now offering more vegan-friendly menu items such as vegetable curries and salads. For those looking for an even more unique experience, try some of the local specialties such as lawar (mixed vegetables with coconut), sayur lodeh (vegetable stew), sambal goreng (fried potatoes with spicy peanut sauce), or urap (mixed vegetables in grated coconut). However, when eating at restaurants, watch for hidden animal products like fish sauce or shrimp paste, as these may not always be listed on the menu. 
Another great thing about Balinese cuisine is its versatility. Common ingredients like lemongrass, galangal, turmeric, and chili peppers give a depth of flavor that makes every dish unique. 
Related read: Best Vegetarian Dishes in the World
Where to Stay in Bali
From Bali's lush jungles to its picturesque beaches, it's no wonder that the Indonesian island has become one of the most popular travel destinations in the world. However, location is important when choosing where to stay in Bali. The main tourist areas, such as Seminyak and Kuta, offer plenty of restaurants and nightlife but can also be crowded during peak season. For those seeking a more peaceful escape, Ubud is a great choice with its lush rainforest surroundings and traditional Balinese culture. Beach lovers should head south to Uluwatu or east to Nusa Lembongan if they're looking for plenty of sand and surf without the crowds found elsewhere on the island. 
It's also important to research safety features when choosing your accommodation since Bali is prone to earthquakes and other natural disasters. Ensure your hotel or villa has adequate emergency protocols, including evacuation plans and safe structures built according to local building codes. 
Finally, don't forget about the amenities! Depending on what kind of experience you're after, make sure your chosen accommodation offers all the amenities necessary, such as wifi access, laundry services, or even kid-friendly activities like swimming pools or playgrounds if traveling with children. With so much variety available, finding an ideal spot that meets all your needs during your stay in Bali shouldn't be too hard!
Best Times to Visit Bali
The answer to the best times to visit Bali largely depends on what type of vacation you are looking for. If you're looking for a relaxing beach holiday, it's best to travel between April and September. This is Bali's dry season in Bali, and most days will be sunny and warm. During this time, many resorts offer special deals so you can make the most out of your budget. Although, this time of year Bali can become quite crowded with tourists.
If you want a more cultural experience or to avoid crowds, October to March is the best time to visit Bali. In these months, Balinese festivals take place throughout the island, and there are plenty of opportunities to experience traditional ceremonies and explore unique local markets and restaurants. However, this is the rainy season, and there is a high chance of rain showers during the day, so pack accordingly!
Safety Tips while Traveling in Bali
Remember that safety comes first, no matter how much fun you can have when visiting Bali. Here are some tips for staying safe in Bali.
First, know your surroundings. When exploring unfamiliar places, research beforehand to ensure you're aware of any potential dangers or risks. If a situation feels too risky, don't hesitate to turn around and leave.
Second, stay alert and aware of your possessions. Theft is common in crowded areas like markets or tourist spots – keep all personal items close by and always be mindful of your belongings. Avoid wearing expensive jewelry or carrying large amounts of cash when out and about.
Third, stick to public transportation during the day if possible. Plenty of options are available to get around Bali safely, such as taxis and buses – but always ensure they are registered with the local government before hopping on board. At night, it's best to order a ride-sharing service instead, as these tend to be more reliable than street taxis.
Finally, be prepared for medical emergencies. Ensure you bring enough medication for your trip and carry contact information for local medical services if needed during your stay in Bali. It's also helpful to learn some basic phrases in Bahasa Indonesia to communicate effectively with local authorities or health professionals if necessary.
Traveling around Bali
If you want to explore everything Bali offers, renting a car or scooter can be the best way to get around. Driving in Bali is a unique experience – traffic moves differently than in other countries, and it can be a bit chaotic at times – but with some patience and caution, you can get around easily enough. Remember that motorbikes don't always follow the same rules of the road as cars (e.g., they often drive on the wrong side), so keep an eye out when crossing intersections or merging into traffic. You'll also need to bring your driver's license with you if you want to rent a vehicle.
Taking a taxi is usually the easiest option for shorter distances or trips within cities. There are lots of reliable companies available throughout Bali who will take you where you need to go (just make sure they use their meter). Many taxis also offer flat rate fares for popular routes like from Denpasar airport to Ubud or Kuta beach. If your destination isn't close by, consider taking a bus – they're cheap and go nearly everywhere you'd want to visit within Bali. Remember that schedules change frequently, and buses may not always run on time, so plan accordingly! Taxi boats and speed boats also help if your itinerary includes island hopping.
If you'd rather have someone else drive for you, then hiring a private driver might be worth considering instead. A driver will pick you up at your hotel and take care of everything from route planning and navigation to making stops for sightseeing or food breaks – they even handle all parking fees! It's more expensive than other options but a great way to relax while seeing what Bali has in store.
How to support ethical animal tourism
When traveling to Bali, it is important to consider the ethical implications of animal tourism. As this beautiful Indonesian island has become many travelers' dream destination, tourists must be mindful of their behavior and its impact on the environment and its inhabitants. Whether you're going for a vacation or just passing through, here are some tips for ethical animal tourism in Bali.
First, avoid activities involving direct contact with animals, such as elephant rides or tiger petting. These activities are often abusive and detrimental to the animals' well-being. Instead, opt for guided tours that provide factual information about animals in their natural habitats or visit an animal sanctuary that puts conservation first. If you choose to take part in any activity involving animals, ensure it is done respectfully and does not cause distress or discomfort to the animal.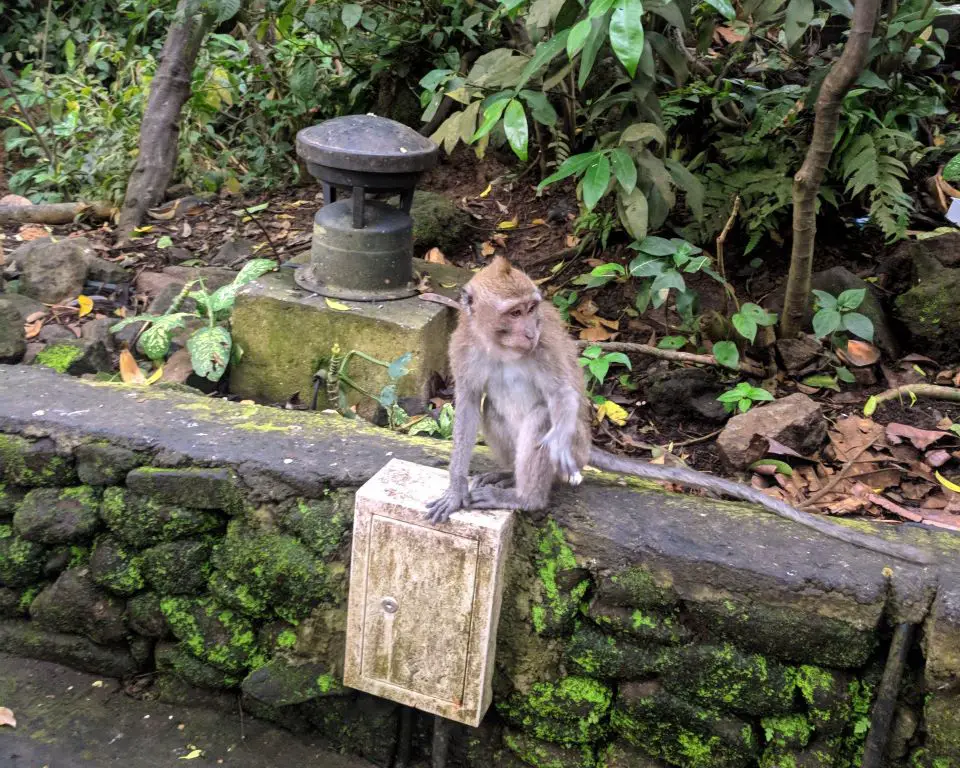 When visiting markets or souvenir shops, do not buy products made from endangered species, such as ivory carvings or turtle shell jewelry. It is illegal and unethical since these materials come from animals taken illegally from their habitat and kept in captivity before being killed for commercial purposes. Furthermore, try offering support to animal welfare organizations by volunteering your time or donating money instead of buying souvenirs made from endangered species whenever possible.
Knowing your presence when exploring nature reserves and national parks in Bali is also important. Respect wildlife by keeping your distance when observing them, and never feed wild animals, as this can disrupt their natural behavior and put them at risk from predators or overpopulation. Additionally, always stay on official trails when hiking and camping to minimize local fauna and flora disturbance.
Bali Travel Tips in Summary
Indonesia is an amazing destination to visit and explore, and there are many Bali travel tips you should keep in mind to make the most of your trip. From getting the best deals on accommodations and transport to finding the perfect spots for sightseeing, shopping, and dining, you can ensure a memorable experience in this beautiful paradise with some research and planning.
---
Pin these Travel Tips for Bali for Later
Sharing is caring. Please share this post on social media and if you have any feedback or questions, leave me a comment below.
Need help with booking your next adventure?
Do you like to travel but hate spending hours online researching holidays and trying to find the best deals? Here's why I come in. VeggTravel is an independent travel agent that does the hard work for you. I do the research, compare the prices and build the itinerary for your dream holiday, cruise, city break, or activity. Plus, my agent connections often mean exclusive offers on hotels and flights that you can't find anywhere else.
Rest assured that any holiday booked through me will give you the relevant ABTA, CILA or ATOL protection you need. Not only that, but I'll provide you with bespoke service tailored to your needs, and I'll be there every step of the way, ensuring that things go smoothly or being your single point of contact if things don't.
Ready to take your vacation to the next level? I don't charge a fee, so if you're based in the UK, drop me a mail and see what I can do for you.