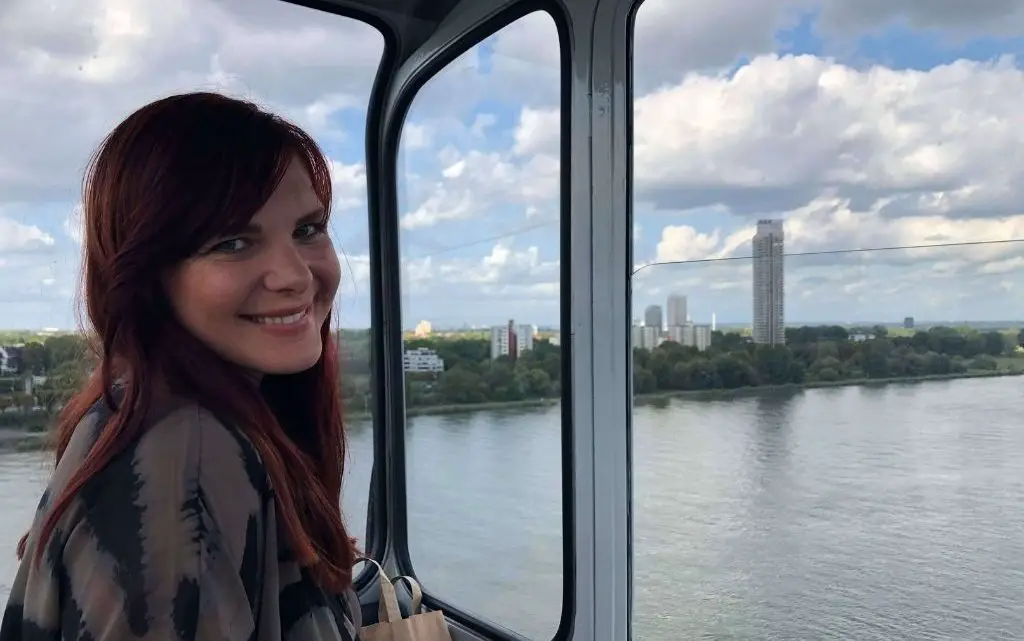 Fun Things to do in Cologne Old Town – A Travel Guide
Cologne is a vibrant city in western Germany that makes a fantastic city break all year round. Known as Koln in German, the city has a mixture of gothic German architecture, contrasted against modern buildings and structures. Imagine rustic narrow cobbled streets in one direction and spacious open areas bustling with shops, bars and restaurants in another. One thing is for sure, there are many things to do in Cologne old town, (Altstadt) and this Cologne travel guide will help you discover them.
---
Things to do in Cologne Contents
This post contains affiliate links which means I may earn a small commission if you purchase anything through those links. Thank you for supporting my site.
---
Where is Cologne Old Town?
Cologne's old town is found West of the majestic Rhine river, right in the heart of this central German city. The old town, Altstadt, is the first place you will arrive when travelling to the central train station, Koln Hauptbahnhof. Trains from Cologne Bonn airport are regular and affordable, which is perfect if you're only visiting for a short trip or travelling on a budget. You can check the schedule and price on the Trainline.
---
---
When is best to visit Cologne Old Town?
Cologne, Germany, is best to visit during the warm summer months between June to September. The majestic German Christmas Markets are open from late November to early January, making this another great time to visit. What is more Christmassy than snowy cabin stalls set against the nightscape of a wintery gothic cathedral? Koln is a year-round city break destination, so that you can visit any time.
---
Where to stay in Cologne Old Town?
There are various places to stay in the old town area. Generally, it is not expensive to visit the Centre of Cologne so you will easily find accommodation within your price range.
I stayed at the art-otel, a fantastic location next to the Big Wheel Cologne & the Chocolate Factory. It is also within walking distance of all the main attractions. I recommend paying a little extra for the superior room. You will get a much larger space with a modern, coloured glass cube window where you can snap quirky and artistic photos with a city backdrop. 
If you pick the right area to stay in, you can walk to most places rather than rely on public transportation. 
Check out my handy page with easy access to a huge selection of travel resources below:
---
---
Where to Eat and Drink in Cologne Old Town?
Germany is a cultural and social hub, so many great districts in Koln cater to indoor and outdoor dining and drinking. One of the most popular tourist areas is down the cobbled streets that run parallel to the banks of the rhine river and in front of St Martins Church.
These quaint streets open into a large square with plenty of outdoor bars and cafes. As many choices are available, this square is a popular location to start your night.
If you're looking to taste the local delicacies, then dishes to try are:
Halver Hahn; a rye roll with Dutch cheese, butter, and mustard.
Himmel un Ääd (Heaven and earth) – a veggie-friendly mix of apple pieces and mashed potatoes.
If you're a vegetarian (like me), Germany isn't the most accessible country to find veggie food. As you can expect, many restaurants are geared towards sausage or steak houses with limited veggie options. Look at the cologne tourism board for some suggestions on vegan-friendly restaurants.
---
---
---
Fun Things to Do in Cologne
70% of the historic old town is pre-world-war II; the rest has been restored or built since then. This background makes Cologne a city that is rich in culture, and the Koln historic quarter is simply fascinating. Some of the best things to do in Cologne are listed below.
1) Visit the Kolsch Beer Brewhouse.
Yes, you've guessed it. A trip to Germany isn't complete without sampling the finest local lager. You can't help but be tempted by a refreshing cold one when you see advertisements for Kolsch lager everywhere you turn. Being British, I expect lager served in pints or halves. But not in Cologne! Kolsch is brewed locally and traditionally served in a small glass.
Kölsch isn't just a beer; it's also the local dialect! Learn more about the history and traditions by taking a tour of the Kolsch Beer Brewhouse. Not only is it one of the cool things to do in Cologne, but you will get several samples of this delicious beer. 
---
---
2) Explore the gothic cathedral – Kölner Dom
Kölner Dom, the infamous Cologne Cathedral, is the most iconic landmark in the heart of the historic Old Town and is a registered UNESCO world heritage center. Kölner Dom is a brilliant piece of medieval architecture that you cannot fully appreciate until you see it in person.
Cologne cathedral's full scale and beauty will hit you as soon as you leave the train station. Gaze at the gothic spiked towers and the intricate detail across the beautiful architectural structure. If you travel in Winter, the Cologne Christmas Markets will light up this area, making even more magical travel photography. This reason alone makes a visit to the Cathedral one of the best things to do in Cologne in December.
You will need to book in advance to view the inside of the Kölner Dom. If you want the tour in English, it costs 8 euros, and you only have one option, which is at 2:30 pm on Saturday or Sunday. Take a look at the official Kölner Dom website for more information.
---
---
3) Learn about the history and culture of Cologne through its museums
If you enjoy learning about history and culture, visiting museums is one of the best things to do in Cologne. The different museums that you can see are:
---
---
4) Take a tour of the whole city of Cologne
If want to squeeze as much into your trip as you can, then I'd recommend a Cologne city tour. This way, you will get to see the major attractions, whilst also learning a lot about the German culture, history and traditions from a local guide.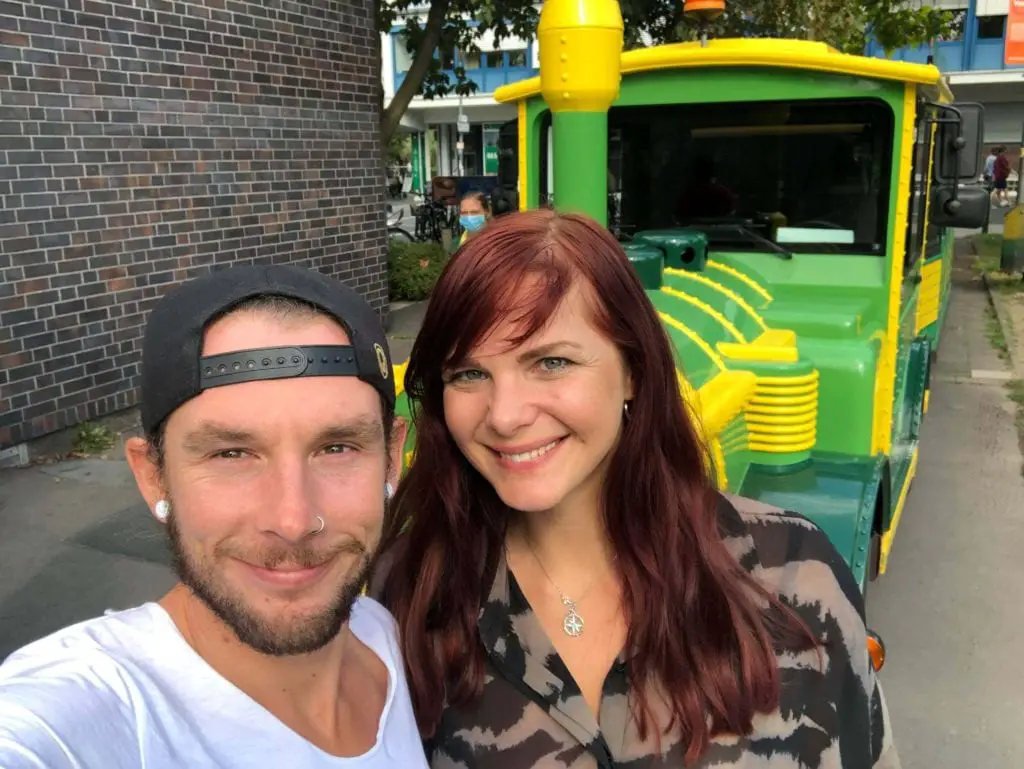 Best of all, there's so many options, you can choose the type of tour that best suits you.
Have you ever had a rickshaw ride? If not, why not tick that off your bucket list as you explore Cologne? You can choose the location for pick up and drop off and have an exciting journey learning about the city by a rickshaw tour.
Enjoy the artistic qualities of urban street art? Then take a 3 hour tour of the hip Belgium quarter and Ehrenfeld districts to admire the street art by bicycle.
If you're travelling with a family, or just want a bit of fun, catch the Wolters Bimmelbahnen mini-trains. There are two different routes available that take you to / from some of the main attractions such as the Cologne Zoo, Lindt Chocolate Factory or the Cathedral.
A city tour is one of the best things to do in Cologne, particularly if you're short on time. Check out the Go City Pass for a way to get cheaper entrance tickets that are customisable to your itinerary.
---
---
5) Visit Cologne's Melaten cemetery
Some might think of cemeteries as morbid; others will be fascinated by the history and untold stories of those who rest there. This park has beautiful flora and fauna contrasting its Melaten cemeteries' dark past. Melaten cemetery was formally Koln's execution site and a leper colony, so there are spooky stories to be told! The park is free for the public, but if you want to understand its history and troubled past, consider a guided tour of Melaten cemetery
---
6) View the Hohenzollern Bridge by Cable Car
If you've taken the Bimmelbahnen mini-train, your ticket will give you a discount for the cable cars close to the Cologne Zoo. Tickets are one way or return and offer great views of the city and the famous Hohenzollern Bridge.
Be warned! At the foot of the cable car, there is a spa with nudist areas that you can see. German culture is typically open and relaxed about nudity, so this is just the norm. If I'd known about the Claudius Therme spa in advance, I might have visited it myself! Not all pools require you to be nude, so if you're intrigued, consider planning this into your city itinerary.
In this area, there is a lovely park you can stroll around and the Cologne Zoo itself. I'm not a big fan of zoos personally which is why I'm not covering this specifically, but If you enjoy them, then the zoo could be a good choice for family fun in Koln.
---
---
7) Take a Lindt Factory Tour in Cologne
The world's worst secret is that Germany is famous for chocolate. So, it would be a travesty if you visited Cologne without exploring the factory where Lindt chocolate is made! Learn about a chocolatier's process in producing the chocolate bar we all love. Take a walk through the past and discover the history of chocolate and how Germany became famous for making it. Above all, watch the chocolate being made and taste it hot off the press.
---
---
8) Take a ride on the Big Wheel Cologne
While visiting the chocolate factory, take the opportunity to ride the Big Wheel Cologne, which is only a few steps away. The Big wheel illuminates at night, which makes it a stand-out attraction. You can expect brilliant city views from the wheel right next to the Rhine river.
---
Things to do in Cologne in Summary
In conclusion,there are many fun things to do in Cologne old town. Some of these include walking around the cobbled streets, enjoying a cup of coffee at a kiosk, or taking a wander through the art galleries. It's definitely worth spending some time in this vibrant and charming city!
If you liked this post, you might also want to read other city guides:
---
Want to enjoy your city break knowing that everything has been taken care of for you?
Do you like to travel but hate spending hours online researching holidays and trying to find the best deals? Here's why I come in. VeggTravel is an independent travel agent that does the hard work for you. I do the research, compare the prices and build the itinerary for your dream holiday, cruise, city break, or activity. Plus, my agent connections often mean exclusive offers on hotels and flights that you can't find anywhere else.
Rest assured that any holiday booked through me will give you the relevant ABTA, CILA or ATOL protection you need. Not only that, but I'll provide you with bespoke service tailored to your needs, and I'll be there every step of the way, ensuring that things go smoothly or being your single point of contact if things don't.
Ready to take your vacation to the next level? I don't charge a fee, so if you're based in the UK, drop me a mail and see what I can do for you.

---
---
Pin this Cologne Travel Guide for Later
---
Let me know how you find this fantastic city in the comment below.