22 Fun Things to do in Sheffield For Adults
Sheffield, England, is a vibrant and cosmopolitan city with an illustrious heritage of steel manufacturing. From the beautiful Peak District Pennines to its diverse districts, Sheffield has something to offer everyone. As a local, I can offer you some insider tips on the best places to go during the day, nightlife spots, see what's popular with students and lots of fun activities to do in my hometown. So read on to discover fun things to do in Sheffield for adults and explore all that it has to offer!
Fun Things to Do in Sheffield
Fun Things to Do in Sheffield
1) Challenge your Skills in an Escape Room
Are you looking for fun activities in Sheffield? Why not give an escape room a try! There are plenty of options, from The Lock up Escape Room on London Road with two thrilling games, to The Great Escape near the train station with four themed rooms. Cryptology on West Street offers the perfect opportunity to head straight on a night out afterwards. For something totally different, Virtual Reality escape rooms give you a choice of ten immersive experiences. Or why not tackle Murder on the Don – an outdoor murder mystery style game that also lets you explore the Steel City?
But be warned – these activities could put your friendships to the test!
2) Party with Headliners at Sheffield Tramlines Festival
Looking for cool things to do in Sheffield? The Tramlines Festival is an absolute must-attend event for music fans from around the country. Every summer, Hillsborough Park transforms into a vibrant space hosting some of the best performers in the business and the city centre comes alive with its very own Tramlines Fringe Festival. With free events taking place throughout the day and plenty of afterparties held by nightclubs, it's easy to see why this is one of Sheffield's most talked-about and enjoyable activities! Held every July, Tramlines needs to be on your bucket list but act quickly as tickets may sell out.
3) Embrace Community Spirit at Peace in the Park Festival
If you're looking for the perfect way to spend a summer day in Sheffield, Peace in the Park is a must-visit. Held at Ponderosa Park just outside of the city centre, this free, not-for-profit family festival is built on the values of community spirit and offers an array of entertainment. Enjoy live music, DJs spinning tunes until 8 pm, and plenty of food stalls to keep your stomachs full. This event provides one of the most fun activities in Sheffield and promises a day that you won't soon forget!
The next Peace in the Park is planned for the 24th June 2024.
4) Have an Action-Packed Day at Valley Centertainment
At Valley Centertainment, Sheffield's premier entertainment destination, you can easily access a range of activities and restaurants via car, tram, or bus.
From well-known restaurant chains such as Nando's, Chiquitos and Wagamamas, there is something for everyone. Catch the latest movie at Cineworld Imax Cinema or challenge your friends to a game of bowling, Indoor Adventure Golf or Laser Quest. With its convenient location on Broughton Lane outside the centre, Valley Centertainment provides plenty of fun things to do in Sheffield.
5) See a Major Music or Sports Event at Sheffield Arena
Sheffield Utilita Arena is a mecca for music lovers, concert-goers and sports fans alike. Not only does the arena host some of the biggest musical events in the area, it's also home to Sheffield's beloved Ice Hockey team, the Sheffield Steelers. For those attending an event at the arena, getting there is simple – just hop on the super tram (Meadowhall route, Sheffield Arena stop) and you'll be good to go!
You can grab tickets to most major events at the arena via Ticketmaster, check out what's on.
6) Catch a Show at One of the Sheffield Theatres
The Sheffield Crucible is renowned around the world for hosting world-famous snooker tournaments every year. But did you know that it also hosts top touring West End Shows and seasonal pantomimes? In the same area, the Lyceum Theatre puts on an array of different events, such as ballet and musicals. So if you're looking for a great night out in Sheffield, these two venues offer something for everyone! Check out the latest shows here.
7) Have a Laugh at a Comedy Club
If you're looking for a great night out filled with raw, uncut comedy and tons of laughs, then attending one of Sheffield's local comedy clubs is the perfect choice. From the Last Laugh Comedy Club on Barkers Street to the funky ROFL on Division Street, there are plenty of venues offering incredible entertainment. So don't wait – grab your tickets in advance and get ready for an unforgettable night in the centre of town!
8) Have a Day of Adventure at Sheffield Waterski and Aqua Park
The stunning Rother Valley Country Park, located to the southeast of the centre, provides a great opportunity for mountain biking and taking a leisurely stroll along its extensive circular walking trail. The centre of the park is framed by the majestic Sheffield waterski and aqua park, where visitors can book various exciting water activities like jet skiing, pedal or rowboats, and paddleboarding. If you're looking for fun things to do in Sheffield, you'll get your fill of adventure here. However, if you'd prefer some rest and relaxation, simply grab some duck feed and enjoy people watching!
Related Read: Top Adrenaline Things to do in the UK
9) Explore the Outdoors in One of the Many Parks
You don't have to look far in Sheffield to find plenty of places to take your pup out for a walk or just enjoy the outdoors! From Graves Park, with its forest and open fields, golf course and animal farm, to the smaller Heeley City Farm – perfect for animal lovers – there's no shortage of options. Head to Endcliffe Park if you're looking for a convenient spot near Ecclesall Road, while Weston Park is great if you want to combine your stroll with a visit to the art gallery. Grenoside Park offers more challenging terrain and exciting features.
But that's not all! There are many more parks plus miles of nature trails throughout the city – and if you're willing to drive for about 20 minutes, you can even reach the stunning Peak District. Here, popular hikes and villages await exploration: Hope, Castleton, Bakewell… or Bamford Edge for an extra-special experience.
10) Run Through the Fountains at Sheffield Peace Gardens
In the bustling heart of Sheffield lies the tranquil and beautiful Peace Gardens. Here, visitors can take in the captivating sight of the Town Hall, while enjoying a leisurely stroll across the grass or paddling through the gushing waterfalls. During summertime, it's also a popular spot to run through its bubbling fountains and revel in its calming atmosphere.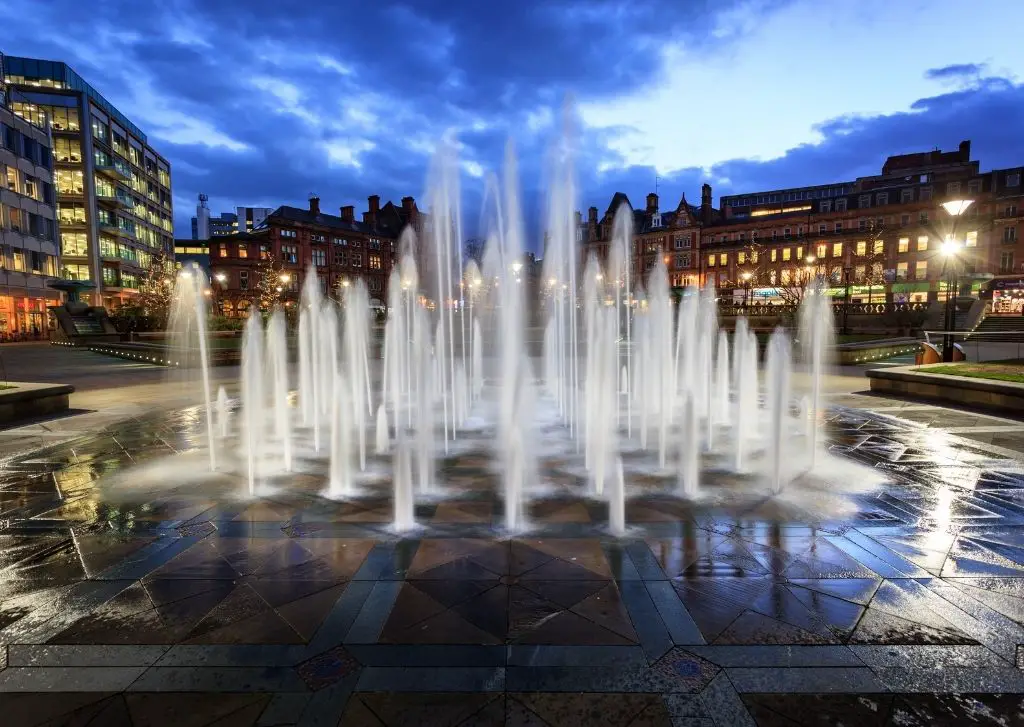 11) Develop your Ninja Warrior Skills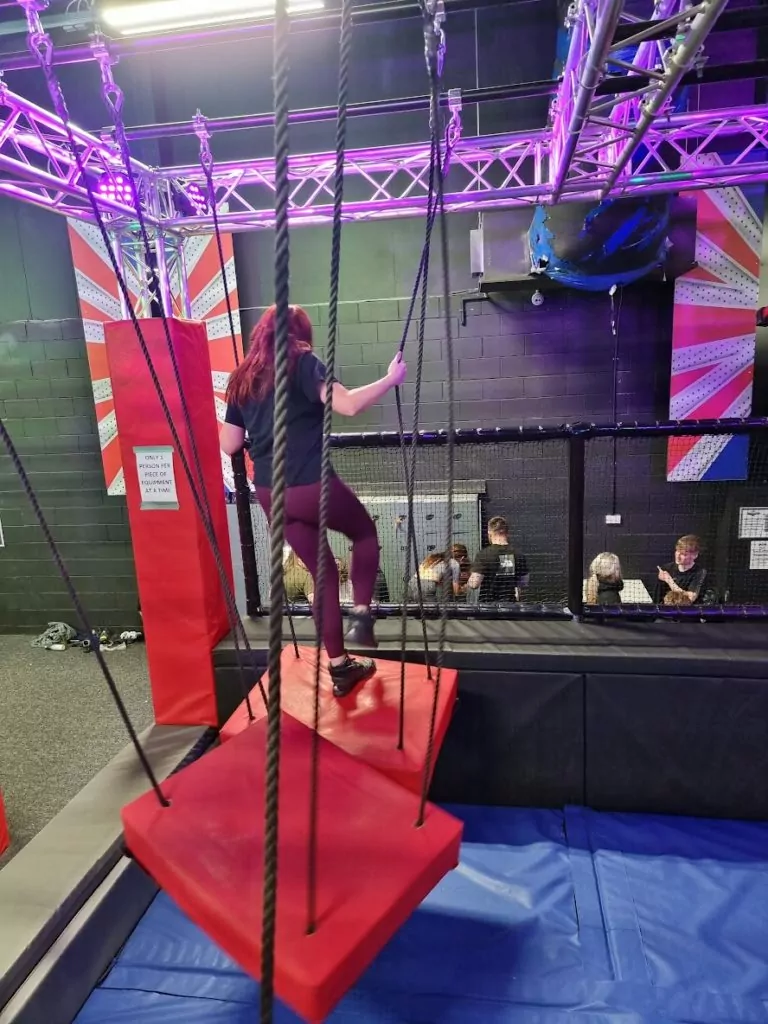 Located close to Meadowhall shopping centre, the Ninja Warrior activity centre offers a range of thrilling activities that are sure to entertain the entire family. Conquer the great wall and test your agility on the obstacle courses full of bouncing, jumping, balancing and climbing challenges. Have fun and experience an action-packed day out!
12) Grab a Show at Sheffield City Hall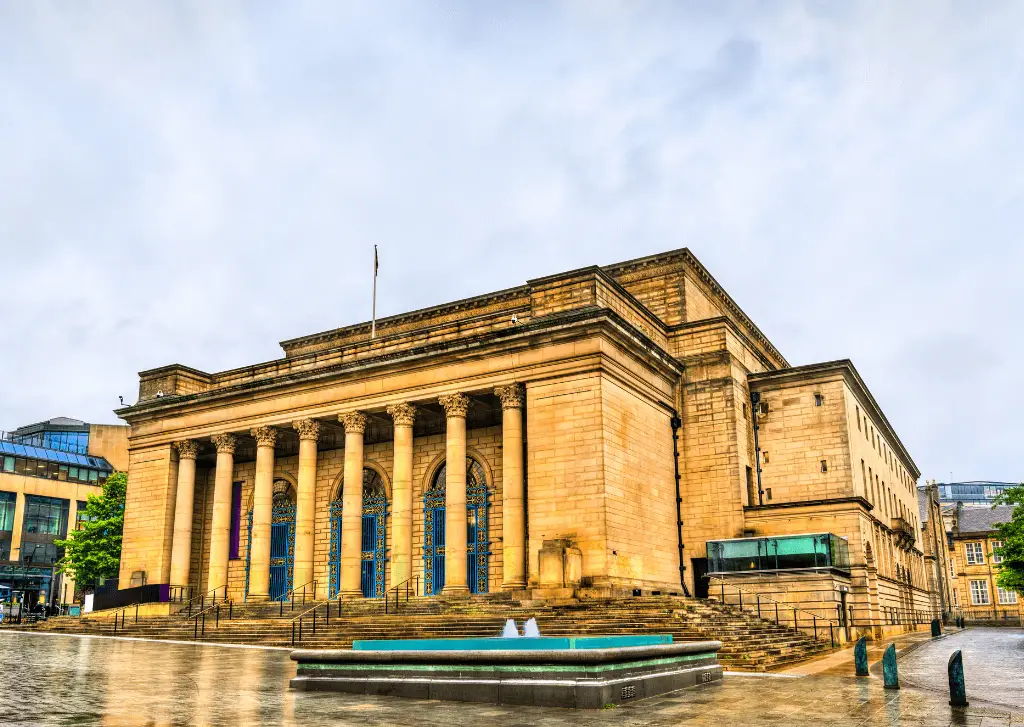 Experience the grand and awe-inspiring architecture of Sheffield's City Hall! With four iconic pillars, this magnificent venue offers a plethora of entertainment: from live music performances to theatre productions and even comedy clubs. There is no shortage of fun things to do in Sheffield if you visit the City Hall, so don't miss out on the shows on offer.
13) Explore the Industrial Heritage at the Kelham Island Museum
If you're looking for a fun things to do in Sheffield, Kelham Island is the perfect place to go. This historic district of Sheffield has been transformed into a trendy neighbourhood that's particularly popular with students. Sample the best of the area on a taste of Kelham Island tour – a long lunch guaranteed to tantalise your taste buds! Dine, drink and party late into the night and explore the many interesting places in this part of the city. So why not take a culinary journey through Kelham Island and discover something new?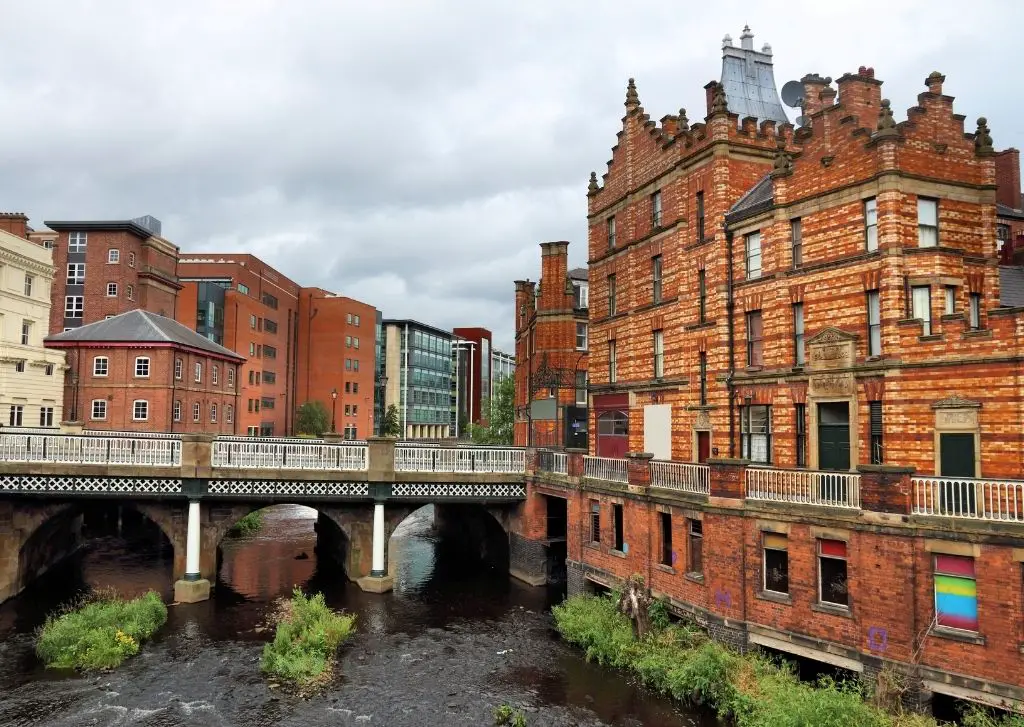 Alternatively experience a slice of history and make lasting memories with your family at the Kelham Island Museum. Take a journey through the centuries to witness Sheffield's industrial era, and marvel at the River Don Engine steam that powered the Steel City (demonstrations at 12pm and 2pm). Kids will love running around in the themed play area. The best part? It's free! Make sure to visit this unique museum when you're in Sheffield.
14) Grab an Open Air Theatre Production at Sheffield Botanical Garden
Sheffield Botanical Garden on Thomson Road, just off Ecclesall Road, offers a wonderful free activity for visitors to Sheffield. Meander through the grounds and be surrounded by the captivating colours and scents of the gardens. During the evenings, outdoor theatre shows are available for those looking to be entertained. Why not join in a 'bear hunt' and search out the painted bear sculptures? And if you're visiting over bonfire night, then make sure to book tickets for 'Illuminate the Gardens' – an amazing light show and firework spectacular!
15) Explore the Unique Greenhouse at Sheffield Winter Gardens
Marvel at the magnificent beauty of nature, year-round, in Sheffield's Winter Gardens. This urban glasshouse houses a wide variety of flora and fauna that will take your breath away. It is conveniently located next to the Peace Gardens and the Millennium Galleries, making it an ideal spot for a leisurely stroll as you explore the city. And even better news – admission to the Winter Gardens is free!
16) Bounce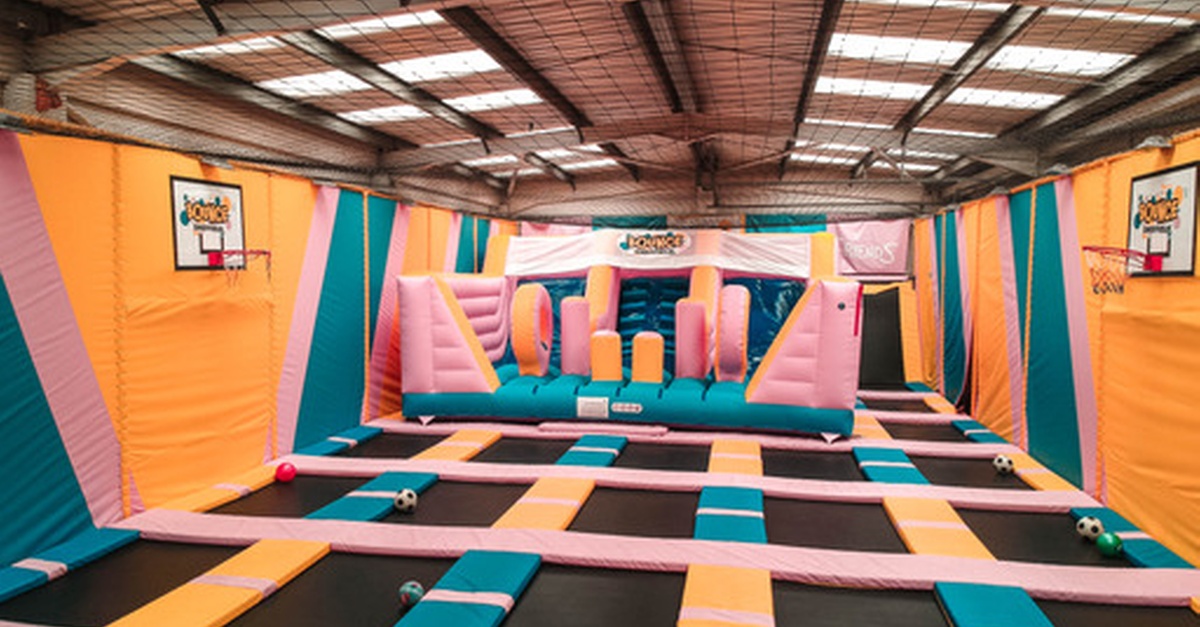 If you're searching for a fun activities in Sheffield for the family, why not check out Bounce? Not only is it a great way to stay fit and active, but it's also bound to keep kids and adults entertained for hours. It's the perfect way to have some fun and make memories together.
Check Groupon for the best prices and offers for Bounce
17) Get your game on at Lazer Quest
Do you have an adventurous spirit and an eye for competition? If so, a visit to Lazer Quest is the perfect way to bring out your competitive side. From team games to winner takes all challenges, there's something for everyone. And the best part? This fun-filled activity is located in the city close to Sheffield Cathedral.
Check out discounted offers and deals on Lazer Quest
18) Get into the Spirit of the Season at the Christmas Markets
If you're in Sheffield during the winter, be sure to check out Fargate in the centre to experience the spirit of the season! Enjoy the sparkling Christmas Lights, festive decorations, charming market stalls and cozy Alpine Bar. Though the market stalls appear for other occasions such as Oktoberfest, there's no better time to visit than during Christmas.
19) Go crazy at mini-golf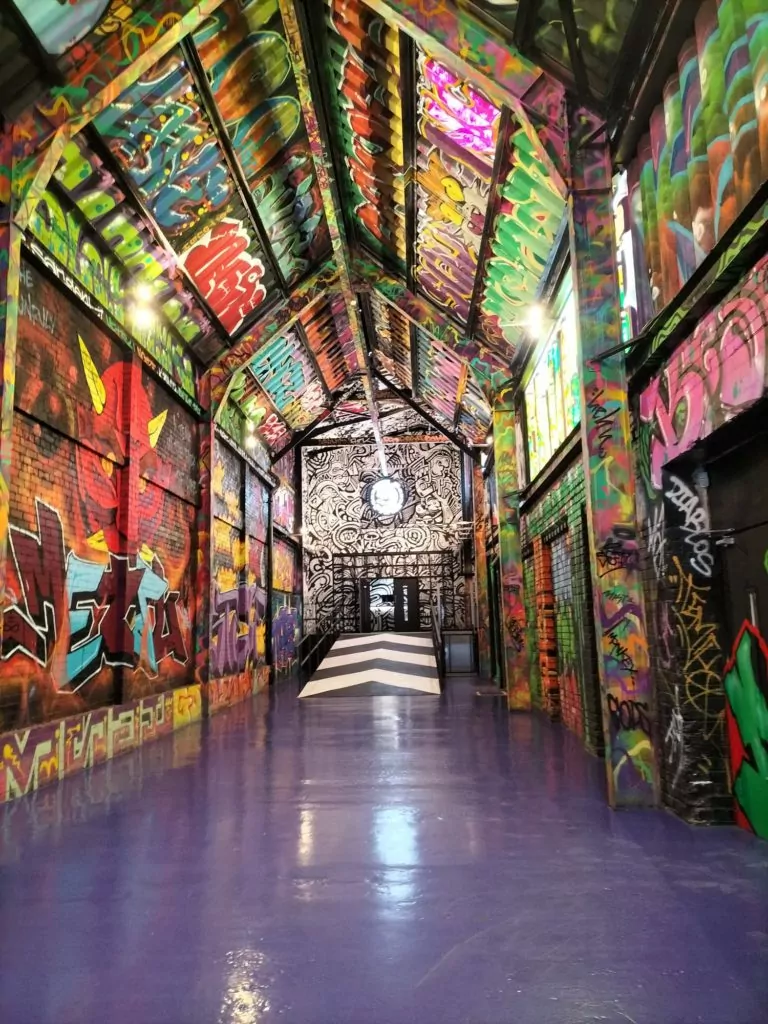 There are a few adult themed crazy golf courses in Sheffield which make for a great day or night out:
Glory Hole – located near Sheffield Cathedral, this popular spot has two different adult-themed golf courses, beer pong, and other fun games in this student-friendly bar.
Golf Fang – located on John Street, this venue is the latest to adult mini golf to pop up in the city and they've put a lot of effort into the design and decor of the facility.
Paradise Island – this golf course is located at Centertainment and is great for kids and adults (or people that would get offended by some of the decor at the other two options).
Things to do at Night in Sheffield
If you're looking for fun things to do in Sheffield for adults then you might be looking for a night out! Here is a guide to the best areas in Sheffield for nightlife:
20) Sip Cocktails or Real Ales on Ecclesall Road
Ecclesall Road, located just outside the city centre, is the perfect destination for a night out. With restaurants and bars offering a variety of atmospheres – from cool and quirky like The Tram Shed, to sophisticated exclusivity like Lost & Found – you're sure to find something to suit your taste. For those looking to explore beyond the city centre, Ecclesall Road is the ideal spot. Though parking can be limited on the street, catching a taxi or bus is an easy option for transportation.
21) Party All Night on West Street
Discover the thriving nightlife of Sheffield on West Street! With a variety of bars, clubs, restaurants, and takeaways all along the strip, it's no wonder that this is the place to be for students and locals alike. Easily accessible via tram or taxi, weekends and student nights in particular see the area really come alive with energy.
22) Enjoy an Alternative Evening on Division Street
Division Street is the perfect spot for those looking for an experience outside of the mainstream. It's a hot spot for students and lovers of alternative music, with bars and clubs providing a wide selection of indie and rock tunes. For those looking to get their thrills, Devonshire Green is home to a sprawling outdoor skate park, giving adrenaline-seekers plenty of space to show off their skills.
Things to do in Sheffield, Insider Tips
I've taken you on a journey where you've found the top fun things to do in Sheffield. But, how much do you know about the city?
Here are my insider tips from a local
While you can head to the main areas I've mentioned for bars, the nightclubs are spread out. Popular venues include the Leadmill, Tank, the O2 Academy and Plug, and you would never find them unless you know where to look! Most people grab a taxi – City Taxi is the major chain here, 0114 239 3939, but Uber is also popular. 
Sheffield has its super tram with four major routes; Meadowhall, Halfway, Herding's Park and Middlesbrough. The tram is an easy way to get around, particularly the shopping centres, entertainment and town centre. Take a ride.
Sheffield people are generally friendly and approachable, and if you get called 'love', it is usually a term of endearment.
If you spot Henderson's Relish, try it! It's similar to Worcestershire sauce, but it is made in Sheffield, and it's vegan!
There are two leading football teams, Sheffield Wednesday and Sheffield United. If you're visiting on a matchday when United is playing at home, avoid driving or buses anywhere near the city centre.
Have you tried any of these things to do in Sheffield? You might also like to discover some of the other best places to visit in England. Let me know in the comments how you find Sheffield and what you liked the most.
Like it? Pin it for Later
Sharing is caring. Please share this post on social media and if you have any feedback or questions, leave me a comment below.
---
Did you know VeggTravel can help you plan almost any activity in the UK or beyond?
Do you like to travel but hate spending hours online researching holidays and trying to find the best deals? Here's why I come in. VeggTravel is an independent travel agent that does the hard work for you. I do the research, compare the prices and build the itinerary for your dream holiday, cruise, city break, or activity. Plus, my agent connections often mean exclusive offers on hotels and flights that you can't find anywhere else.
Rest assured that any holiday booked through me will give you the relevant ABTA, CILA or ATOL protection you need. Not only that, but I'll provide you with bespoke service tailored to your needs, and I'll be there every step of the way, ensuring that things go smoothly or being your single point of contact if things don't.
Ready to take your vacation to the next level? I don't charge a fee, so if you're based in the UK, drop me a mail and see what I can do for you.

---
---