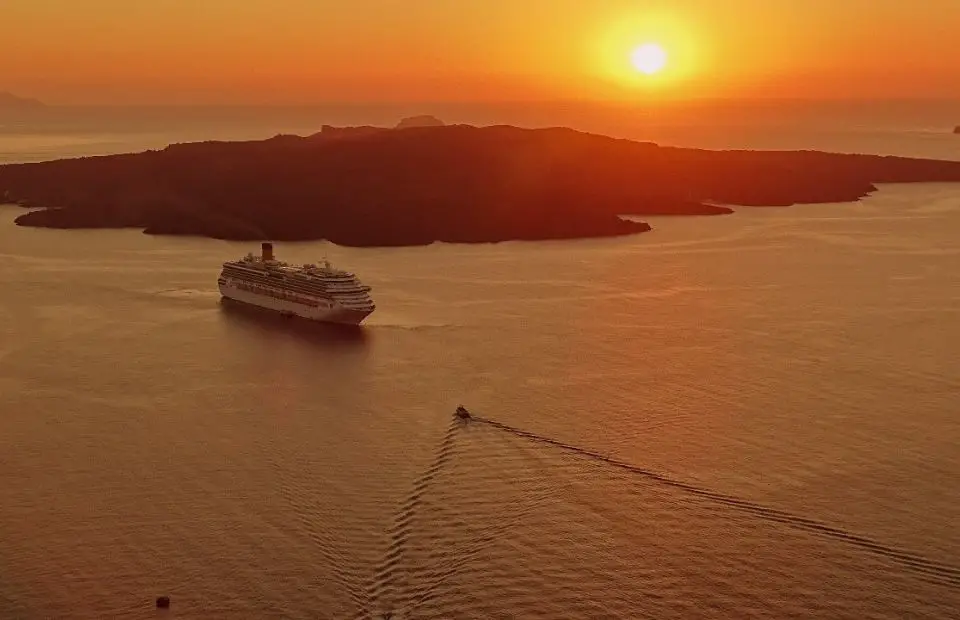 A Review of Explora Journeys: An Upscale Ocean Adventure
Although a fairly recent cruise experience, Explora Journeys is backed by a rich maritime heritage. An Insider feature shares that the MSC Group—a family-owned cruise ship company—first unveiled the new luxury cruise line in June 2021 and aims to grow its fleet to six ships by 2028. Explora Journeys cruises are perfect for individuals seeking highly-curated and transformational travel experiences. A company statement published in a 2021 Travel + Leisure write-up shared that "Explora Journeys will bring guests to lesser-travelled harbours to enjoy a more authentic experience and a slower pace of travel."
With that in mind, this review will explore how exactly the trips chartered by Explora Luxury Cruises can provide an upscale ocean adventure.
Table of Contents
Explora Voyages
Explora Luxury Cruises allows you to take your pick from exceptional destinations. These include Alaska, Africa, and the Mediterranean, and a tour of Northern Europe, the United Kingdom, and Ireland. Each voyage is tailored to highlight different interests, be it culinary, culture, history, or nature.
For instance, select the Explora voyage to Northern Europe, the United Kingdom, and Ireland. You'll soon be immersed in a sweeping adventure, from the art and culture of Europe's renowned cities to the culinary delights that await you at each stop. Or perhaps you're hoping to harness the restorative power of nature during your vacation? Don't fret, as Explora Journeys offers a journey through Iceland's fascinating natural sights, which include geysers, glaciers, and wild waterfalls.
Apart from that, this is what you can expect from the other top-of-the-line offerings aboard Explora cruises:
Mediterranean & Western Europe
As shared by a 2022 Cruise Lowdown feature, Explora Journey's Mediterranean destination experiences prioritise your well-being. They provide intimate groups access to one-of-a-kind moments, such as a thrilling Citroen 2CV drive through Normandy, forest therapy near Porto, Portugal, and yoga flow at dusk in Ibiza, Spain. You can book an exclusive visit to the Pope's summer residence in Castel Gandolfo to cap these activities off. If you're more interested in arts and culture, you may opt for a private cocktail party at the National Palace and Gardens of Queluz.
Alaska
My post, 'Best Adventure Travel Destinations Around the World,' described Alaska as an ideal tourist spot for adventure lovers. This country is dotted with several amazing hiking trails at Denali National Park, but you can also enjoy winter sports like skiing and snowboarding at Fairbanks. However, if you want to elevate your trip to Alaska, then Explora Luxury Cruise has you covered. The voyage immerses you in beautiful landscapes, such as the Mendenhall Glacier, which allows you to observe brown bears and humpback whales. If you're a history enthusiast, the cruise also provides a tour through Alaska's various museums and military forts, allowing you to glimpse captivating art and artefacts.
On board the ship
The vessels by Explora Luxury Cruises are equipped with outstanding amenities, including a diverse selection of bars, lounges, restaurants, wellness facilities, onboard entertainment, and four swimming pools. Given these superb features, it's only right that the staterooms are equally glamorous. According to the Insider article, travellers may pay approximately €430/$470 per night for a two-person Ocean Terrace Suite.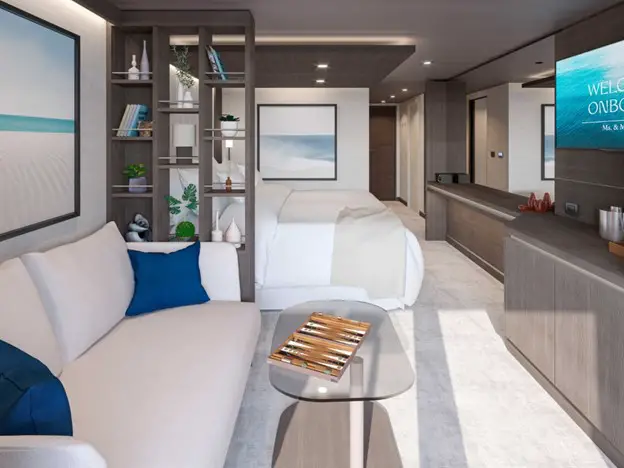 Ocean Terrace and Ocean Grand Terrace suites in this luxury cruise start at 377 square feet, and they contain a bedroom, a living room, a walk-in closet, and a modern bathroom. These accommodations also offer espresso machines and heated bathroom floors. As a bonus, guests can request daybeds and a dining set should they want to lounge and enjoy the sun on the terrace. Those interested in watching passing wildlife may also utilise the binoculars available at the suite.
Now, if you're travelling with a loved one with disabilities, then don't worry. A 2022 USA Today write-up on Explora Journeys states that passengers needing special assistance can be provided with motorised scooters, oxygen therapy, or wheelchairs. You'll need to inform the company before the final payment to ensure you can secure these items.
World-class features
Dining
Aboard Explora Luxury Cruises, you'll find nine distinct cuisines crafted by the company's well-travelled and worldly chefs and beverage experts. Interestingly, a 2022 Cruising Journal article shares that Explora I, Explora Journey's recently unveiled cruise line, will elevate the cruise's gastronomic fare.
 The Med Yacht Club is a homage to MSC Cruise's home in the Mediterranean. The restaurant is reminiscent of a beachside food establishment— and if you're a vegetarian, you'll be happy to know that they have wholesome, plant-based Mediterranean offerings.
Health & Leisure
Explora's all-inclusive journeys have always prioritised helping guests relax and rejuvenate. You can see this in their state-of-the-art spa thermal area and a wide array of well-being and fitness programmes. Notably, according to a 2022 European Spa report, Explora Journeys has recently unveiled details of Ocean Wellness—an offering aboard the Explora I that includes a Finnish sauna, hydrotherapy pool, and salt cave.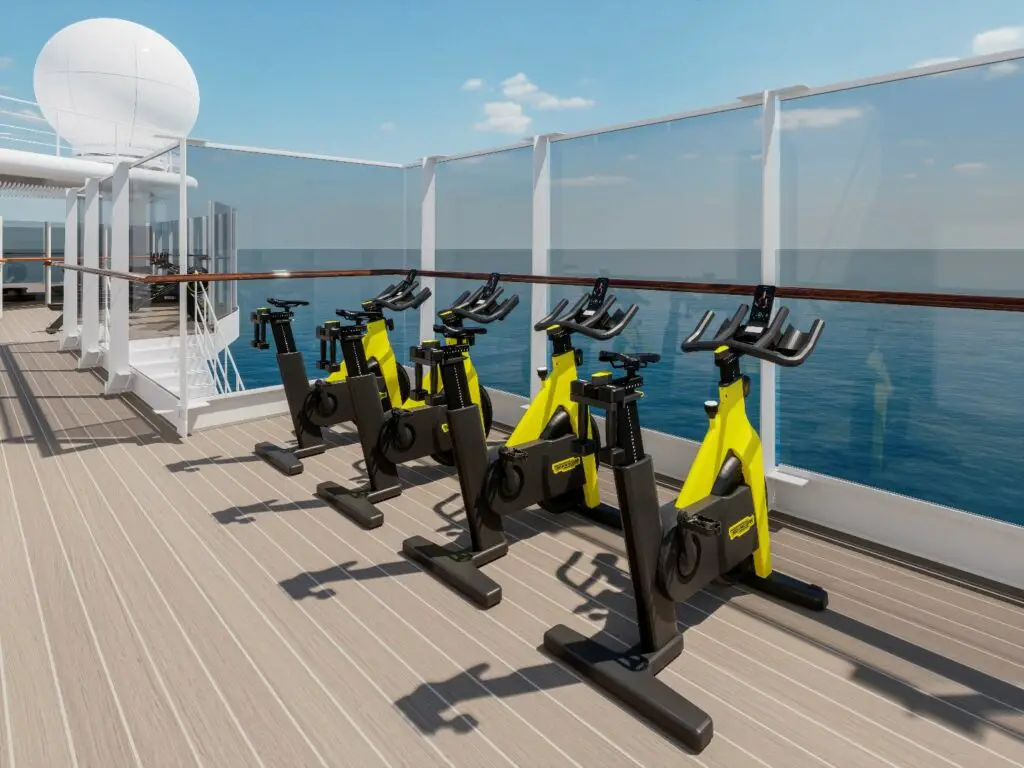 Underscoring the desire to promote great health, the ship has outdoor fitness facilities like a running track and sports court. Besides this, the Fitness Centre will contain modern Technogym Artis equipment. If you want to train from the comfort of your suite, utilise a virtual coach via Technogym Bench, which allows you to access a digital library of guided video exercises with trainers.
Explora Cruises Tips
Now that you're well-versed in the outstanding amenities and experiences that Explore Luxury Cruises provides, below are two important tips that can help you enjoy a smoother voyage:
Since going through customs is mandatory before embarking and disembarking the ship, research the regulations in each country you're stopping at. For instance, if you're travelling through the Mediterranean, read up on customs policies in places like Athens, Barcelona, Corsica, Israel, and St. Tropez.
Although it's ideal to book Destination Experiences before your voyage, it's understandable to want to enlist in new programmes once you're fully immersed in the journey. Thankfully guests can book, change, and cancel their Destination Experiences at a designated location onboard. You can also secure two Destination Experiences scheduled within a day, so long as there are at least 30 minutes between the first programme's arrival back onboard time and the second one's departure time.
All in all, Explora Cruises is an excellent form of ocean travel that can guarantee you luxe experiences—whether onboard or in any of its wonderful destinations.
For more travel insights, please read through our latest posts at VeggTravel.
Pin this Review of Explora Cruises for Later
Sharing is caring. Please share this post on social media and if you have any feedback or questions, leave me a comment below.