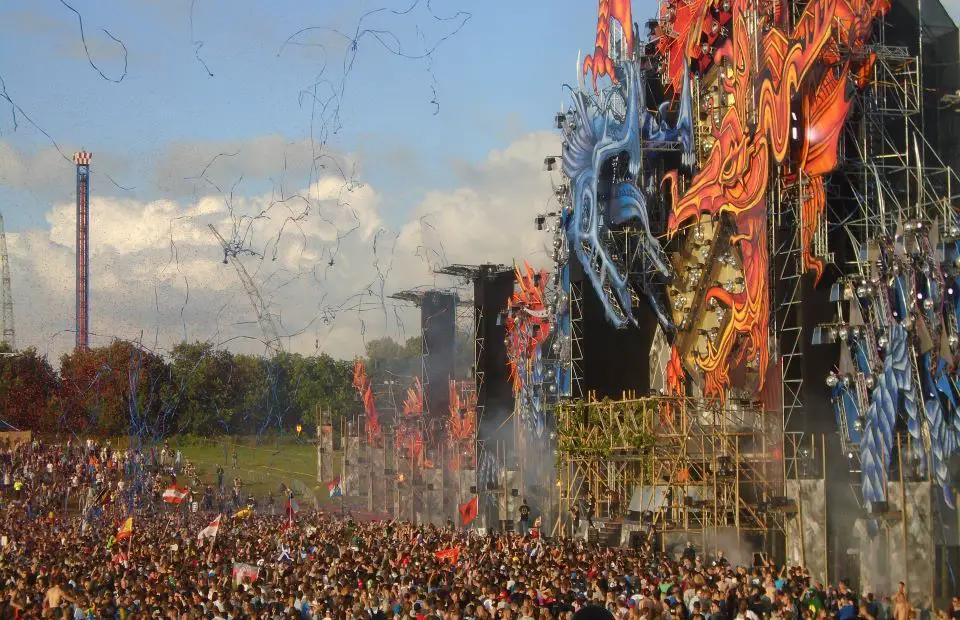 The Ultimate Music Festival Packing List: 20 Items You Need to Pack for Camping
Whether you're headed to a music festival for the first time or a festival veteran, packing for an event can be overwhelming. You want to ensure you don't forget anything important and to come out with a killer look. I'm a true festival veteran, attending some of the biggest dance music and alternative events worldwide. I've learned the hard way over the years, and this article will give you the top 20 things that need to go on your music festival packing list, plus some top packing tips. 
Why Do People Need a Music Festival Packing List in the First Place?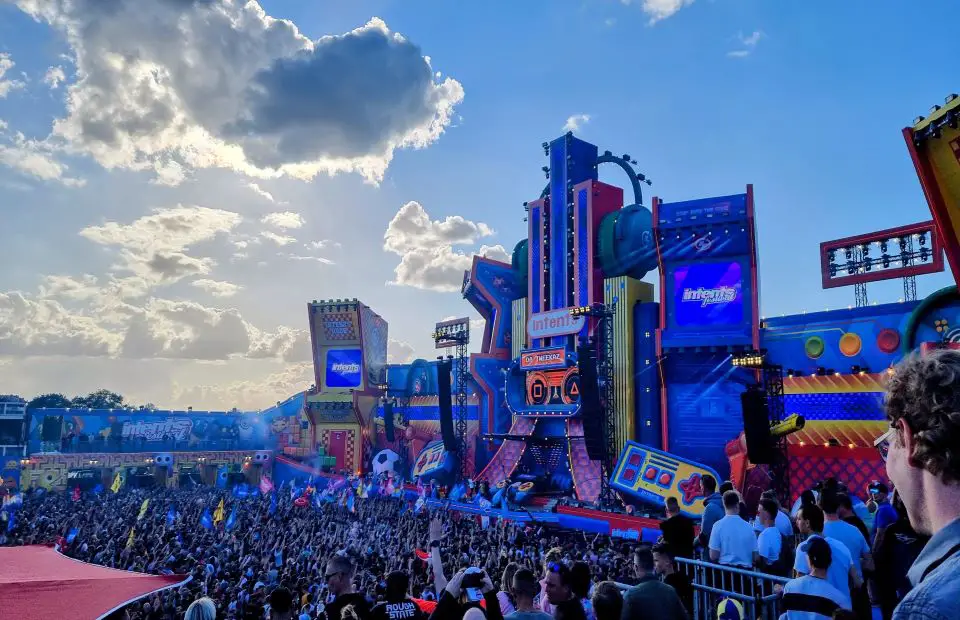 Summer is the perfect time to enjoy a festival. The air is sweeter, the sun is warmer, and there are more festivals than you can count. But how do you make the most out of your summer festival experience?
People look for ways to make their festival experience more enjoyable every year. Focusing on what you bring is a great way to ensure you have everything you need.
But what do you need to take to a festival? Most events don't provide a music festival packing list, meaning that people might not know what they need and will carry unnecessary items. 
People should always have a packing list for festival camping to reduce the event's stress and ensure they have everything they need for the campsite. 
Top 20 Music Festival checklist for camping 
1) Ear plugs and eye mask
Depending on the festival, you could be sitting next to a rowdy crowd or in the middle of a deafening stage. It's always good to have earplugs on hand! They're also great for protecting your ears from loud music that could otherwise cause damage long-term. There are many different options available too, so be sure to add these to your festival necessities.
Shop ear plugs and eyemasks on Amazon
2) Rechargeable battery bank
If you want to stay plugged in, you must bring a portable charger or two. You might be able to get by with this during social hours, but if things start getting too crazy later at night or people are starting to pass out, you'll have a backup portable phone charger. Just don't forget to charge it first! Also, think about the electricals you're taking, the cables you need and whether you need any extras like a selfie stick – these are all essential festival necessities.
Shop rechargeable battery banks
3) Portable speaker
Sure, there will be music sound systems everywhere, but what about when you're getting ready or back at the tent when all the music has finished. You will want to keep the party going, and a portable speaker will help you do that.
Shop portable speakers on Amazon
4) A roll of duct tape.
We all know that duct tape is one of the most versatile equipment out there. It will help you fix damaged camping equipment, but you'll be surprised at what other uses you find for it. You can live without this on your music festival packing list but it really does come in handy!
5) Medicines/First Aid Kit
You don't need to go all out with this, but things like plasters, hand sanitiser, antiseptic wipes etc., will all come in handy at a festival. In particular, don't scrimp on the all-important painkillers! Other handy items are vitamin tablets to ensure you're hydrated throughout and antiseptic cream, Bonjela, lip balm and nasal spray.
6) Water bottles
Water is relatively expensive at a festival, so it's best to have your transportable cup, flask or bottle. Most music festivals have water points you can refill, particularly at the campsite. Alternatively, take a few mineral water bottles to ensure you can stay hydrated and hygienic. If you're heading into the campsite it is also wise to take bottle caps with you as if you buy water they don't give you the lid!
7) Hygiene essentials
Toothbrush, toothpaste, shower gel, soap and a towel are the standards you should aim for at a music festival. But your necessities may vary depending on what you want to bring! One new contraption that is proving to be a great hit at festivals is the portable toilet urine bottle. This saves you those awkward long journeys to the toilet in the middle of the night.
---
8) A tent and mallet
If you are camping, bring a tent. If not, don't worry – there are plenty of options for every kind of festivalgoer to make their time away from home much more enjoyable! Don't forget you need to carry it (and pack it up at the end), so it needs to be practical, waterproof and provide enough space for all your things. Don't forget the mallet to get those pesky tent pegs in the ground! Some of the best selling tents on Amazon for festivals are pop up tents, inflatable tents and black out tents.
---
9) Microfiber Towel
Whether you intend to take a shower or not, a towel will always come in handy on your packing list for festival camping, particularly if it rains. Don't take a big cotton towel, though. Not only will it take too much space, but it won't dry properly. Invest in a microfiber towel instead. 
Shop microfibre travel towels on Amazon
10) Sunglasses
Whether it rains or shines, a festival packing essential is sunglasses. Make sure you take at least one pair because, let's face it, they're easily lost or broken. You can usually pick up a cheap pair at the merchandise stand if you need to.
11) Torch or camping light
it doesn't matter if you have your phone or not, because most of the time it will be dark! That's why we like to take a flashlight or head torch just in case. Plus, you don't want to waste precious battery power trying to find your tent after a music festival!
12) Sleeping Bag
Sounds pretty obvious if you're packing for a camping festival, but you wouldn't be the first person to forget one. Invest in a sleeping bag that is both lightweight and warm. Music festivals get cold at night, even if you fall asleep in your clothes.
Shop lightweight sleeping bags on Amazon
13) Ponchos or rain jacket
Another way to stay dry is to bring ponchos. They're perfect for the rain and are lightweight too! Depending on the music festival you go to, they sometimes give the disposable ones out for free but don't get caught out and take one just in case.
14) Spare shoes or wellies
The type of festival you're attending will influence the type of footwear you need to take. Are the music areas on grass or wood chipping? If so, it will get muddy throughout the weekend, even if it doesn't rain! Perhaps the flooring is hard or concrete? Then it would help if you had some good trainers or boots that are comfortable and supportive. Consider investing in some good inner soles to add extra comfort.
15) Toilet roll and wet wipes
toilet paper is an important commodity at a festival. There are many different types of toilets these days, flushable, composting or portaloos and even posh loos for posh poos. Don't be caught short; carry some handheld tissues or baby wipes for those unlucky occasions. Similarly, wet wipes are an essential item on your packing list for festival camping, especially if it's a muddy weekend!
16) Backpack / Bumbag
You'll need something to carry your stuff, let alone make a fashion statement. Backpacks are handy but can also be bulky and annoying in crowded spaces. Bumbags or cross-body bags are a great alternative that holds the essentials, which don't get in the way.
17) Festival outfits and accessories
So, you're going to pack festival gear, but the trick is not to over or under pack. If you get bad weather, you will change your outfit more often, and your wet clothes will not dry properly. Have some spares. Equally, you don't want to be lugging loads of clothes that you're not going to wear around or find that you've packed stuff that doesn't match or is impractical to wear. Don't forget accessories such as belts, hats, hair ties etc. Pack for the day and the evening and travel back from the event.
18) Air mattress & air pump
To make the most of the music festival, pack a comfortable air mattress and pump or a sleeping mat. The last thing you need is to face the cold, hard floor after a day of dancing. I've recently discovered a USB chargeable pump which is a real gamechanger; way better than foot or hand pumps.
---
19) Food and drinks
Unless you have unlimited money and patience, you will want to stock up well on food and drinks. If you're travelling within your own country, a portable camping stove and cooking utensils will be very handy and save you money on expensive festival food.
Shop portable camping stoves on Amazon
20) Camping chair
let's face it, festivals are exhausting, and the last thing you want to do is get back to your tent and have to sit on the floor. It might even be wet. If travelling with a camping chair is too much hassle, consider inflatable furniture. You'll already have packed your pump, after all.
---
Other things to consider when packing for a music festival
To slim down the things to pack for a festival, the first thing to consider is what type of festival you're attending. Some festivals will require more preparation than others – for example, a summer festival may require lighter clothing to avoid heatstroke, while a winter festival may require heavy coats. 
Be sure to check the weather ahead of time and don't overly rely on the forecast when you pack.
10 Tips and Tricks on How to Pack the Ultimate Festival camping checklist 
It is a common misconception that packing for a festival is a one-time task. However, it is important to know how to pack your clothes and ensure you have all the essentials for the festival.
Separate your clean clothes from your dirty clothes – you can do this by taking some spare carrier bags. Doing this also helps keep them waterproof if the worst happens and your tent floods.
Pack light! You don't need more than what you're wearing, but if you want more, bring extra outfits in case of rain or accidents.
Pack all your toiletries in one place so you can easily access them before going on stage or at any point during the day.
Pack an extra pair of shoes in case something happens to yours.
Pack a backup outfit or two just in case something happens to yours too! It's good to have an extra outfit just in case something happens.
Use a vacuum sealer to remove air from your luggage so that you can store more items in them.
Use fabric softener sheets to ensure your clothes stay fresh and soft even when packed away for long periods.
Organise what you will pack on the bed so you can see everything easily and determine if anything is missing.
Consider the festival grounds when packing for festival camping – how far will you have to walk, and what is the festival campsite like? Make sure the gear you've packed be easy to drag over the festival terrain.
Read the rules of the music festival, so you know what is prohibited; alcohol is normally restricted to certain quantities, as are glass bottles and sometimes things like aerosols. 
The Ultimate Music Festival Packing List in Summary 
A music festival is an unforgettable experience that is hard to replicate, so it's no wonder people look forward to festival season. It's a chance to spend time with friends, see new places and meet new people. However, the cost of festivals can be high, and many people end up overspending and overpacking.
The most important thing to remember is that festivals are not just about the music but the community. So if you do forget anything on your music festival packing list, this is a perfect time to make friends with your fellow festival goers. So, grab your festival ticket, get packing and have the ultimate experience.
Why not check out tickets to upcoming events:
---

Want to go on an EPIC trip but don't want the hassle of arranging it yourself?
Do you like to travel but hate spending hours online researching holidays and trying to find the best deals? Here's why I come in. VeggTravel is an independent travel agent that does the hard work for you. I do the research, compare the prices and build the itinerary for your dream holiday, cruise, city break, or activity. Plus, my agent connections often mean exclusive offers on hotels and flights that you can't find anywhere else.
Rest assured that any holiday booked through me will give you the relevant ABTA, CILA or ATOL protection you need. Not only that, but I'll provide you with bespoke service tailored to your needs, and I'll be there every step of the way, ensuring that things go smoothly or being your single point of contact if things don't.
Ready to take your vacation to the next level? I don't charge a fee, so if you're based in the UK, drop me a mail and see what I can do for you.

---
---
Pin This Packing List for Camping Festivals for Later
Sharing is caring. Please share this post on social media and if you have any feedback or questions, leave me a comment below.