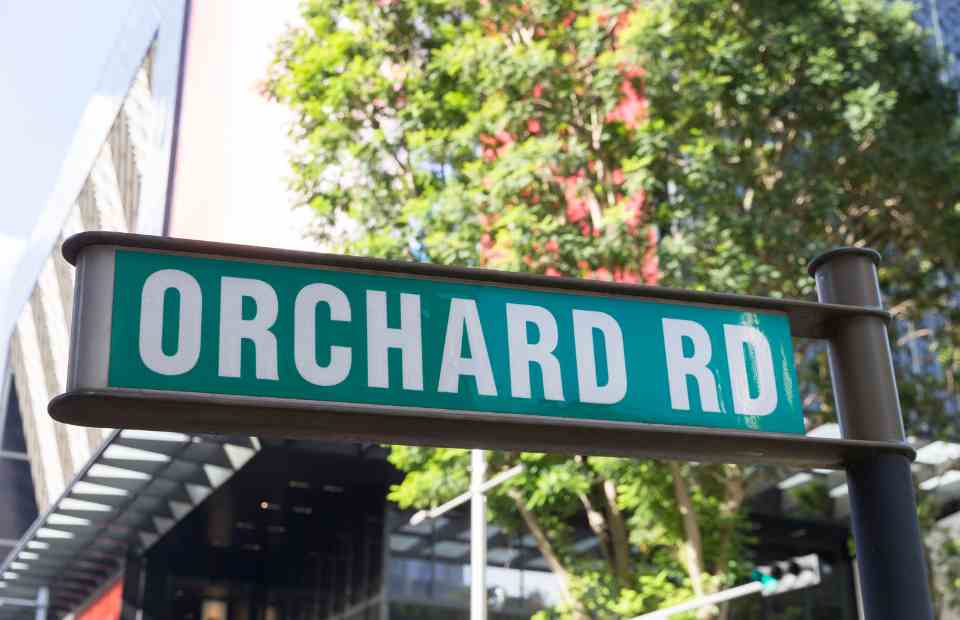 Discover the Top Orchard Road Attractions and Activities in Singapore
Orchard Road is the shopping haven of Singapore. A 2.2-kilometer road in central Singapore, Orchard Road attractions are always throbbing with life. You will see many tourists and locals here. But in the 1830s, it was an un-named road leading to fruit, pepper, and nutmeg plantations or orchards. A major shopping destination in Singapore, you will now find many international and local department stores here – ION Orchard, Central, Ngee Ann City, Tangs, Far East Plaza, Mandarin Gallery, and more. There are many cafes, restaurants, hotels, spas, boutiques, and offices too. Read on to discover the top Orchard Road activities in more detail.
Orchard Road – Quick Facts
Orchard Road is Singapore's most famous street; the shopping capital. It has department stores, shopping malls, boutiques, restaurants, cafes, bars, spas, hotels.
Orchard Road is in the Central region of Singapore and is 2.2 kilometers in length. It once was an unnamed road in the 1830s leading to plantations, but now the Orchard Road attractions include shopping, food and nightlife.
The first department store that opened here was Tangs. That was in 1958. It was then called the House of Tangs. There are now more than 5,000 establishments that offer lifestyle experiences to the locals and tourists. The best way to see the road is on foot.
Many believe that the name comes from Mr. Orchard, who was a gardener and plantation owner in the 19th century. His former plantation is at the corner of present-day Orchard Road and Scotts Road.
There are also other activities on Orchard Road, including Fort Canning Park, National Museum of Singapore, Istana, Art Museum, SG Flight Simulations and the Climbing Wall.
If you're hungry you'll be spoilt for choice with more than 80 roadside food stalls.
Fancy something more sombre? There are three cemeteries to discover; a Chinese cemetery, a Sumatran cemetery, and a Jewish cemetery.
The area has a massive underground road system, making it easy to get around. But, if you're looking for spectacular views then head to ION Orchard's 55th floor.
Top 7 Places for Shopping At Orchard Road
There are 22 malls and six shopping centers on Orchard Road. The highlights include:
ION Orchard – The destination for luxury shopping. Glamorous complex with steel, glass, and marble. The world's top fashion brands. Art exhibitions.
Orchard Central – A new lifestyle mall. Both international and local brands, plenty of food options, and the tallest indoor climbing wall in the world.
Ngee Ann City – A landmark on Orchard Road, you will find bookstores, fashion brands, beauty parlors, footwear, jewelry, toys, and more. The Takashimaya department store is over seven levels.
Tangs – Set up in 1932, this store has a Chinese façade, making it distinctive. Now a modern lifestyle shop with decorative items, gifts, Asian collectibles, fashion, and casual wear.
Far East Plaza – The place for bargain deals from designers is not that famous. Spread over 6 levels, there are 800 retail outlets here. You will find mostly casual fashion, accessories, jewelry, and cameras.
Mandarin Gallery – Personalized, tailored shopping from international designers. It is in the famous Mandarin Orchard Hotel. It's a very compact mall but with couture brands. Three levels of elegant shopping.
Paragon Shopping Centre – Offers high-end luxury goods from trendy brands. Over the six levels, you will find sports boutiques, fashion stores, designer department stores, and many eateries.
Dining Options
There are restaurants, cafes, and eateries all along the road. Some of the best are:
Akashi Japanese Restaurant – With a focus on traditional Japanese cuisine, the restaurant boasts a menu that features an array of delectable dishes prepared with the freshest ingredients. The ambiance is elegant and refined, with a minimalist decor that exudes sophistication. The attentive and knowledgeable staff provide impeccable service, ensuring that every guest is treated to a memorable dining experience. Whether for a business lunch or a romantic dinner, Akashi Japanese Restaurant is the perfect destination for those seeking an authentic taste of Japan in Singapore.
Annam Restaurant – Specializing in Vietnamese cuisine, the restaurant offers an extensive menu that showcases a variety of authentic dishes prepared with fresh ingredients and traditional cooking methods. The sophisticated and modern interior design of the restaurant creates a warm and inviting atmosphere that is suitable for both informal and formal dining occasions. Whether you are seeking a swift lunch or a romantic dinner, Annam Restaurant is the perfect selection for discerning diners who value exceptional food and impeccable service.
Bodega Y Tapas – The eatery offers an extensive menu of tapas, paellas, and other classic Spanish meals, all of which are made with the finest ingredients and presented in a welcoming environment. A lengthy wine list with some of the best Spanish wines complements the food. Bodega Y Tapas is the ideal place for people wanting a taste of Spain in the center of Singapore thanks to its excellent service and charming atmosphere.
Canele – In Singapore's thriving Orchard Road neighborhood sits Canele, a well-regarded patisserie and bakery. The restaurant is recognized for its delectable selection of pastries, cakes, and breads, all of which are painstakingly made with the highest-quality ingredients and precise attention to detail. Including traditional French pastries, artisanal breads, and specialty cakes, Canele's menu offers a wide variety of sweet and savory treats. A popular location for both locals and tourists, the restaurant has a chic and pleasant atmosphere in addition to outstanding culinary options. For anyone looking for a luxurious dining experience in Singapore, Canele is a must-visit place.
Crystal Jade – Crystal Jade is a well-liked location among both locals and tourists because of its exquisite environment and excellent service. The eatery offers a wide variety of authentic Chinese dishes that are expertly made by experts utilizing only the finest ingredients. Traditional dim sum and mouthwatering seafood dishes are only a couple of the culinary marvels that Crystal Jade has to offer. Even the pickiest eater will be satisfied. For cuisine lovers in Singapore, Crystal Jade is a must-visit location due to its dedication to quality and perfection.
Din Tai Fung – The eatery is well known for its delicious Taiwanese cuisine, especially its distinctive xiao long bao dumplings. Customers are welcomed into a classy and hospitable environment by the restaurant's exquisite and modern decor and attentive service. Din Tai Fung is a must-visit location for food fans looking for a memorable gourmet trip because of its extensive menu that includes vegetarian options.
Fat Lulu's – The menu at the restaurant offers a wide selection of dishes that have been professionally prepared using only the best ingredients, guaranteeing that every bite is flavorful. Fat Lulu's offers a fashionable and welcoming ambiance that is ideal for any occasion, whether it be a romantic supper for two or a fun get-together with friends. For food enthusiasts in Singapore, Fat Lulu's is a must-visit location because of its superb cuisine, great service, and chic and modern decor. 
Fort Canning Park
One of the most notable historical sites in Singapore is the shrine where the remains of the last Singapura king are kept, accompanied by an adjacent cemetery. The area also boasts numerous walking paths and the Battle Box, a network of tunnels dating back to WWII, previously known as Forbidden Hill. Additionally, this location is a popular venue for outdoor art events.
Museums in Orchard Road
There are at least two museums on Orchard Road that are worth a visit:
The National Museum of Singapore goes back 120 years. There are two sections – the live section and the history section.
Singapore Art Museum with its 14 climate-controlled galleries. It has exhibits from artists from all over the region.
Emerald Hill Road
Emerald Hill Road was once an up-market residential area. It has remained like before, frozen in time. You will find colonial buildings in Art Deco and Chinese Baroque styles. Many of these structures date back to the 1900s. A lot of excellent bars may be found here.
Orchard Road Nightlife
There are many clubs, bars, and discos in Orchard Road. The highlights include:
Alley Bar
Bar Stop
Bedrock Bar & Grill
Brix
Club Sonar at TAB
Hard Rock Café
Getting to Orchard Road
There are three MRT stations in Singapore – Orchard, Somerset, and Dhoby Ghaut. These are the most important connecting points.
Bus – SMRT, SBS Transit, Tower Transit Singapore, Go-Ahead Singapore.
Orchard Road Attractions in Singapore in Summary 
If you're looking for the ultimate shopping experience, then visit Orchard Road in Singapore. From the superb selection of local and international shops, the choice of popular nightlife and restaurant venues, or a walk back in time at one of the museums, the Orchard Road attractions have something for everyone. 
If you're travelling around Asia, then you might also like the following posts: