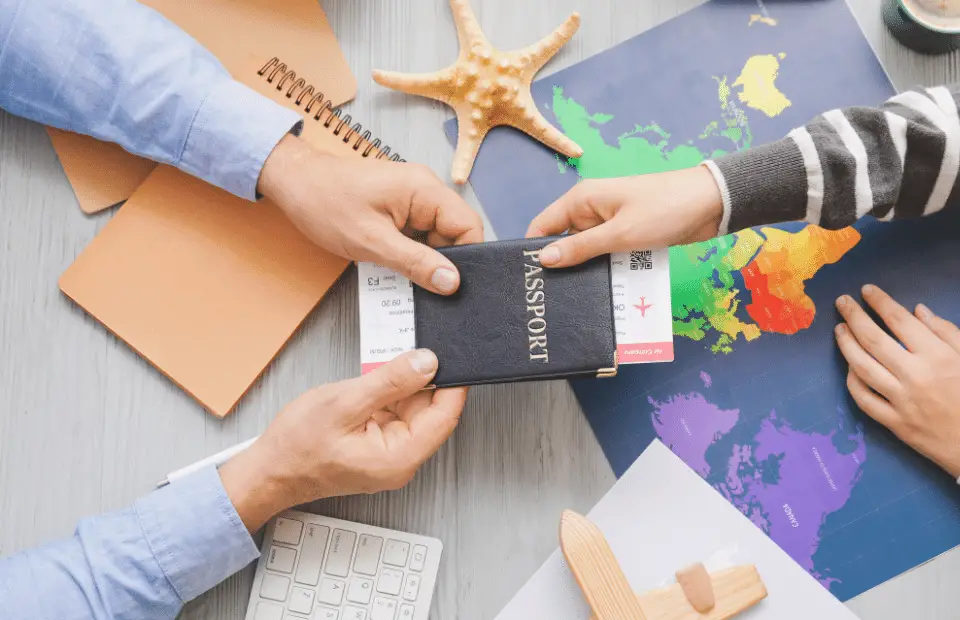 The Ultimate Guide on How to Become a Travel Agent in 2023
Travel agencies are a very important part of any business. They have to be able to ensure they can meet their clients' needs and create a good experience for them.
Today, there are many travel agencies in the UK, and they all offer different products and services. However, there is one thing that all travel agents have in common – they all need to know how to sell their products or services to their clients. This article gives you the tips, tricks and knowledge required so you know how to become a travel agent in the UK and the different options available.
What is a Travel Agent? 
A travel advisor is a person who helps you find your dream holiday. He/she can help you plan a trip, book it and ensure you get the best deal for your money.
The travel counsellor will go through a life cycle which starts at the first contact with you, when you book your vacation, making sure to pay close attention to your requests and needs.
When you order a ticket, the journey begins, and the agent will remain your key contact, ensuring that everything runs as planned.
How to Become a Travel Agent in the UK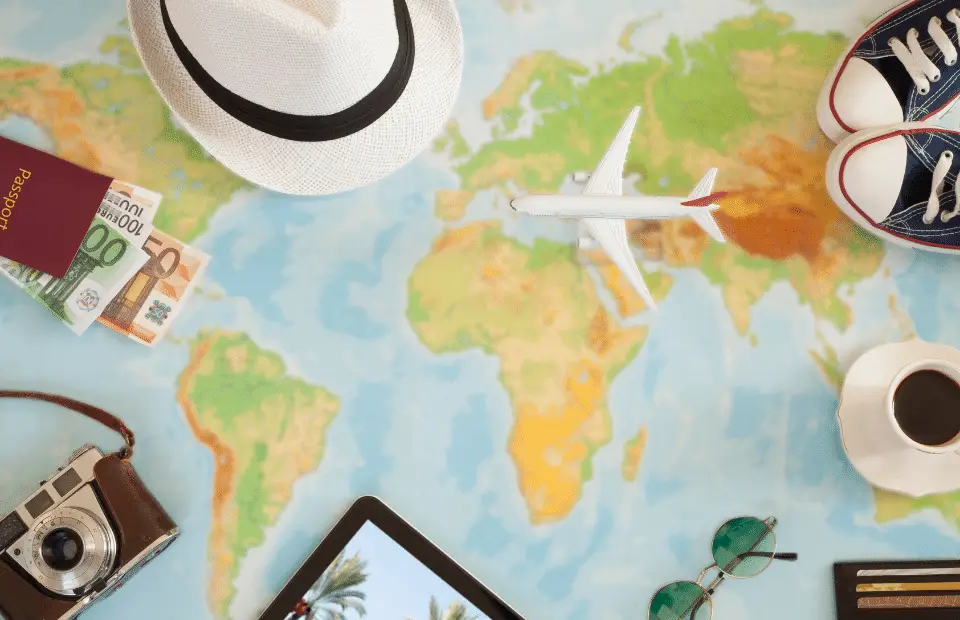 In the UK, more than 5 million people work as travel agents. These people help tourists find the best way to explore their destination. They also take care of things like accommodation, flights and car rentals.
These jobs come with a lot of responsibility and a lot of stress. They also require high levels of creativity and emotional intelligence. The reason is that they deal with many different clients simultaneously and have to be able to make sense of all the data they receive from them while dealing with each one individually. Understandably, it is important for them to be creative, empathetic, and have strong communication skills to handle all the different situations that might arise in their jobs.
Once you see the benefits of using a travel agent yourself, you can explore the many types of travel agent jobs in the UK. Below are some examples:
Become a Travel Agent:
A retail travel consultant is probably the picture you have in your mind; someone you see, talk to and visit in a store or with a larger agency. With the increase in people becoming self-sufficient and booking travel themselves, the use of retail travel stores has decreased with many agents dealing with phone enquiries or complaints. Retail agents usually have extensive experience in a particular specialism and are often sought out for specific travel needs. Examples include retailers like Tui, First Choice and Hays Travel.
Become an Independent Travel Agent in the UK:
The benefit of becoming an independent travel agent is that you are investing in your own business. You get to build your brand, focus on the areas that interest you, specialize or generalize at your will and work your hours. Most independent contractors will work from home and be remote travel agents, although some also invest in physical locations to increase their client base.
Become a UK Travel Agent from Home:
There are a few different ways to become a travel agent from home. You can either find an online travel agency and look for job opportunities with them or become your own travel agent through the independent route. These options will usually give you a guaranteed income with the option of earning a commission on top. As a home-based travel agent, you will have the flexibility and comfort of your own space but heavily rely on email, internet and telephone calls. 
Become a UK Online Travel Agent
To become an online travel agent, you can usually do this by searching for jobs with a large travel company. Again, this provides a steady income and many different types of opportunities. However, the downside is that you're usually confined to one company. The job is more customer service/complaint management than building long-term relationships with potential clients.
Tips on Becoming A UK Travel Agent – Three Steps You Can Take Today!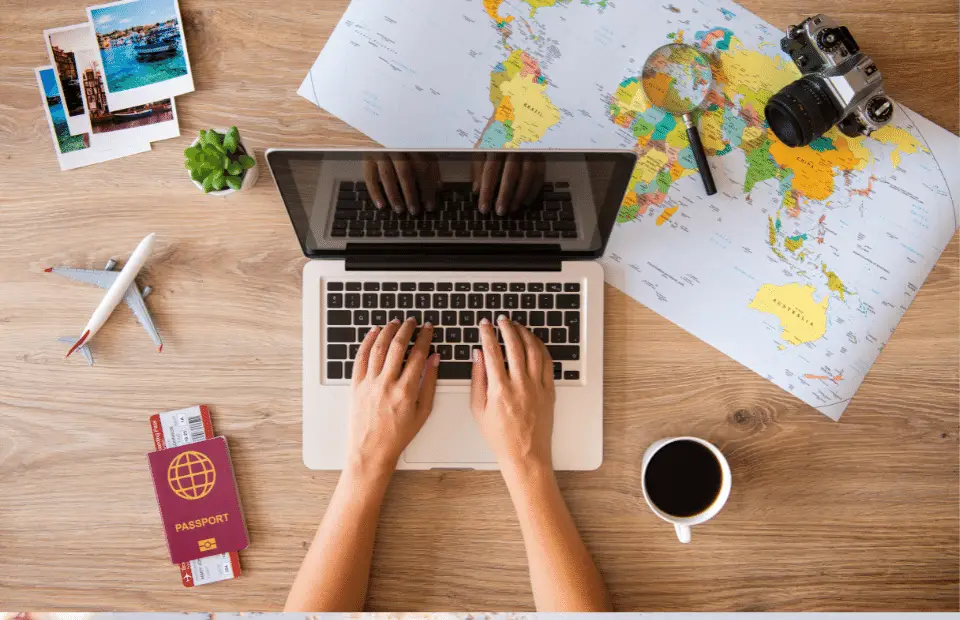 You can take some simple steps to become a travel agent in the UK.
The steps to becoming a successful travel agent are:
Step 1: Do your Research
Do some research or complete training programs to help you get your job as a travel agent. You can do this through an online course or by taking an exam. You should also be aware of the different types of travel qualifications and choose one that fits your career goals. If you choose the independent route, then you will typically pay a small joining fee/membership, and this will include all of the relevant regulatory training and system access that you need to be able to offer ABTA (Association of British Travel Agents) and ATOL (Airline Travel Organiser Licence) protected packages.
Step 2: Develop your Skills
Develop your skills and knowledge; this includes reading, researching, writing and presenting on topics related to travel agencies in the UK. You should also be aware of some key trends that are going on in this field like digitalization, social media marketing, customer service etc. It is important to have these skills because you will need them when it comes time to apply for jobs at travel agencies or when building your own business.
Step 3: Explore Travel Agency Job Opportunities
Once you have completed the above steps, you should start looking for a job. The best time to do so is right now. It is always best to target one particular agency and look for an interview or two during the week that they have open days at their office (to see what they offer). Think about your travel experience and what you can provide to your clients. Alternatively, think about how you can set up your own home travel business and research what it is like to be self-employed.
What Is the Best Way to Become A Travel Agent?
The travel industry is growing rapidly, and the internet drives this growth. These trends are a major reason we need to have a strong understanding of the travel industry and experience in travel. However, it is not enough to know about the industry; you also need to be able to make smart decisions when it comes to your career.
The best way of becoming a travel advisor is by using your skills and abilities in other areas such as marketing or sales.
Build professional networks, pride yourself on customer satisfaction, and demonstrate a passion for travel; the agent commissions will soon come rolling in. 
How to Become a Travel Agent in Conclusion
Love to Travel? Make it your Business
Does becoming a travel consultant sound like you? Can you imagine travelling more often, helping out friends and family and building a great customer base? Sure you can.
Learn how to build an independent travel agency and start your own business.
Becoming an independent travel agent or starting a new business is not a difficult process. However, I am passionate about helping people achieve their dreams—and I want to help you achieve yours too!
I'll show you exactly how to make money as a certified travel agent right now, on your own schedule and in no time. I will happily give you advice and information; this is all free with no obligation to go ahead. We'll go at your own pace, and when you're ready, sign up; if it's not for you, walk away. It's that easy. You can even try it out and leave on time, risk-free.
Contact me today to find out how I can help you become a travel agent in the UK and start your own business.
---
---
If you like this post or if you have any questions or comments, let me know. You might also like to read:
Pin How to Become a Travel Agent in the UK for Later
Sharing is caring; help other people find this post by sharing on social media.